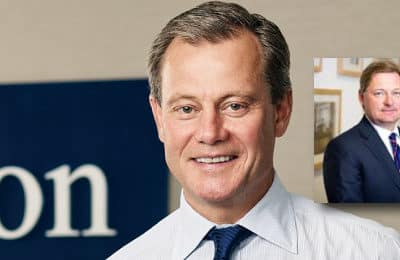 Exit: Triton sells COBEX to Tokai Carbon
17. June 2019
Frankfurt/ Wies­ba­den (Germany), Tokyo (Japan) — From Triton ("Triton") advi­sed funds have ente­red into an agree­ment to sell COBEX, a leading manu­fac­tu­rer and supplier of carbon and graphite products for alumi­num, primary iron and iron and other smel­ting indus­tries, to Tokai Carbon Co, Ltd ("Tokai Carbon"), a pioneer in the Japa­nese carbon products indus­try, for an enter­prise value of EUR 825 million was signed.
Triton acqui­red COBEX, the former cathode, furnace lining and carbon elec­trode busi­ness of SGL Group, in 2017. "We thank the manage­ment and employees for their contri­bu­tion to the successful deve­lo­p­ment of COBEX during the time Triton owned it. Tokai Carbon is the ideal part­ner for COBEX and this part­ner­ship will be bene­fi­cial for both compa­nies," said Peder Prahl (photo), Direc­tor of Gene­ral Part­ners of Triton Funds. "COBEX is a reco­gni­zed inno­va­tion leader in mate­ri­als science and products. Thanks to its market-leading posi­tion in high-perfor­­mance carbon and graphite solu­ti­ons, COBEX has long-stan­­ding and trus­ted part­ner­ships with nume­rous custo­mers around the world. Triton has now taken the next step to ensure a successful and sustainable future for COBEX ", adds Rohin Jain, Invest­ment Advi­sory Profes­sio­nal at Triton.
"We thank Triton for being a stable inves­tor and good part­ner with whose support, indus­try know­ledge and exper­tise we have successfully become a stand-alone company while streng­thening Cobex's posi­tion as a global market leader," said COBEX CEOs Frank Goede and Andrzej Hotlos.
"We welcome Tokai Carbon as our new owner. We are very exci­ted about the acqui­si­tion of COBEX as we believe the busi­ness has high growth poten­tial and will faci­li­tate the imple­men­ta­tion of our medium-term manage­ment plan T‑2021. COBEX will enable us to expand our inter­na­tio­nal presence and estab­lish a produc­tion plat­form in Eastern Europe. We look forward to working with COBEX and to a successful future toge­ther," said Hajime Nagas­aka, presi­dent and CEO of Tokai Carbon.
About Cobex
COBEX is a leading global manu­fac­tu­rer of carbon and graphite products for the primary alumi­num and iron indus­tries and other metall­ur­gi­cal smel­ting proces­ses. COBEX's core compe­ten­cies are the produc­tion of premium quality and maxi­mum consis­tency catho­des, furnace linings and carbon elec­tro­des. COBEX main­ta­ins long-stan­­ding, trus­ting part­ner­ships with nume­rous custo­mers around the world. With inno­va­tive solu­ti­ons COBEX helps its custo­mers to create added value and opti­mize total cost of owner­ship. A highly quali­fied team with many years of expe­ri­ence in product deve­lo­p­ment and appli­ca­tion supports custo­mers with tech­ni­cal know­ledge and skills. COBEX is based in Wies­ba­den, Germany. The company also has two plants in Poland and sales and tech­ni­cal services in China. cobexgroup.com
About Tokai
Foun­ded in 1918, Carbon­To­kai Carbon has been a market leader for over 100 years in manu­fac­tu­ring and distri­bu­ting a wide range of high-quality carbon and graphite products for nume­rous global custo­mers in a wide range of indus­tries inclu­ding steel, auto­mo­bi­les, semi­con­duc­tors and elec­tro­nic compon­ents. Tokai Carbon has deve­lo­ped and deli­vered cutting-edge carbon product exper­tise to meet custo­mer needs. Tokai Carbon main­ta­ins a global network of 42 sites in 10 count­ries in Asia, Europe and North America. The company had conso­li­da­ted sales of JPY231 billion and total assets of JPY317 billion for the year ended Decem­ber 31, 2018.
Tokai Carbon is listed on the Tokyo Stock Exchange.For more infor­ma­tion: www.tokaicarbon.co.jp/en/
About Triton
Since its foun­ding in 1997, Triton has laun­ched nine funds and focu­sed on compa­nies in the indus­trial, services, consu­mer goods and health­care sectors. Triton funds invest in medium-sized compa­nies based in Europe and support their posi­tive development.Triton's goal is to successfully deve­lop its port­fo­lio compa­nies over the long term by working in partnership.Triton and its manage­ment strive to gene­rate posi­tive change and growth through the sustainable impro­ve­ment of opera­tio­nal proces­ses and struc­tures. At present, Triton's port­fo­lio includes 37 compa­nies with total sales of around EUR 14.9 billion and around 73,000 employees.