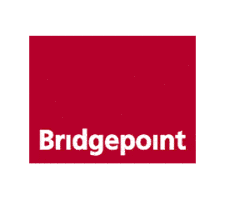 Exit: Bridgepoint sells AHT Cooling Systems to Daikin
27. Novem­ber 2018
Munich, Germany — AHT, the global market leader in commer­cial plug-in refri­gera­tion and free­zer systems for food retailers, is being sold by private equity inves­tor Brid­ge­point to Daikin Europe N.V., a subsi­diary of Daikin Indus­tries Ltd. in Japan.
The company, head­quar­te­red in Rottenmann/Styria, Austria, is present in over 100 coun­tries with its core products — ready-to-plug-in refri­gera­tion and free­zer systems for the food retail sector. Commer­cial refri­gera­tion equip­ment with built-in compres­sor (plug-in) is gradu­ally repla­cing equip­ment with exter­nal refri­gera­tion compres­sor and is the fastest growing segment in the commer­cial food refri­gera­tion and free­zer market. The advan­ta­ges of plug-in units are lower total cost of owners­hip as well as shor­ter instal­la­tion times. AHT looks back on an instal­led base of more than one million devices. In addi­tion to the sale of products, the company's range of services inclu­des the provi­sion of compre­hen­sive plan­ning, instal­la­tion and main­ten­ance services. The company's four produc­tion sites are loca­ted in Austria, China, Brazil and the USA.
Brid­ge­point acqui­red AHT in Novem­ber 2013. The company gene­ra­ted net sales of €481 million for 2017 and has achie­ved average sales growth of 12% per year over the past 10 years.
Michael Davy, Part­ner at Brid­ge­point and Chair­man of AHT's Board of Direc­tors, said, "AHT has evol­ved in recent years from a largely Euro­­pean-focu­­sed company to a global leader in its segment that conti­nues to expand its foot­print to include other attrac­tive inter­na­tio­nal markets. The company has been instru­men­tal in the indus­­try-wide shift from units with exter­nal refri­gera­tion compres­sors to plug-in systems. The latter are easier for custo­mers to install compa­red to tradi­tio­nal systems and are less expen­sive as well as more envi­ron­ment­ally friendly to operate. We wish the company conti­nued success under its new owners­hip as it conti­nues to expand geogra­phi­cally and grow its product portfolio."
Under Brid­ge­point, signi­fi­cant invest­ments have been made in the company. In the past three years alone, over 70 million euros have been inves­ted in the deve­lo­p­ment of new products, the expan­sion of produc­tion in Austria, and the estab­lish­ment of the new produc­tion faci­li­ties in Brazil and the USA. The expan­sion of produc­tion capa­city in China has also enab­led AHT to reduce its manu­fac­tu­ring costs while further expan­ding its market share in Europe.
Market obser­vers believe that plug-in refri­gera­tion systems will conti­nue to outper­form the over­all global refri­gera­tion market. This is due to the growing accep­t­ance of these systems, the upco­m­ing repla­ce­ment cycle of already instal­led equip­ment, and the incre­a­sing consu­mer demand for frozen and refri­gera­ted food.
Frank Elsen, Mana­ging Direc­tor of AHT, added: "We have deve­lo­ped stron­gly since the invest­ment by Brid­ge­point more than four years ago and are now a market leader in our segment. We will not rest on our laurels and are plea­sed to have Daikin as our new owner, a part­ner who under­stands our busi­ness very well. Daikin supports our inno­va­tion stra­tegy and plan­ned further inter­na­tio­na­liz­a­tion, espe­cially in emer­ging markets, which will allow us to offer AHT's tech­no­logy and after-sales service to addi­tio­nal new custo­mer groups in our target markets in Asia and Latin America."
Masa­tsugu Minaka, Presi­dent of Daikin Europe, said: "With this tran­sac­tion, Daikin adds AHT cooling systems to its compre­hen­sive range of proprie­tary air condi­tio­ning products, services and solu­ti­ons. This will enable Daikin to offer the complete range of air condi­tio­ning and cooling systems from a single source in the future. Refri­gera­tion and free­zing systems are of great impor­t­ance for one of the world's most signi­fi­cant socie­tal chal­len­ges — the shelf life of food and the reduc­tion of food waste, espe­cially in emer­ging and deve­lo­ping coun­tries. The cooling systems sector offers great poten­tial to our exis­ting advan­ced tech­no­lo­gies in energy conser­va­tion, heat exch­an­gers and refri­gera­tion control."
Advi­sors Brid­ge­point: Brid­ge­point was advi­sed on this tran­sac­tion by JP Morgan on M&A, PwC on finan­cing and tax, and Fresh­fields on legal.
About Brid­ge­point
Brid­ge­point is an inter­na­tio­nal private equity firm. With assets under manage­ment of 18 billion euros and capi­tal raised of over 28 billion euros, the company focu­ses on acqui­ring well-mana­­ged compa­nies in growth sectors. Bridgepoint's stra­tegy is to support busi­nes­ses and manage­ment teams by inves­ting in expan­sion, opera­tio­nal trans­for­ma­tion, or conso­li­da­tion through acquisitions.