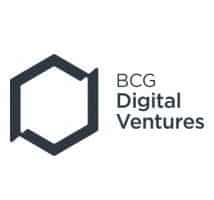 Ex-Windeln.de CEO Konstantin Urban joins BCG Digital Ventures
Cate­gory: People

25. March 2019
Berlin — BCG Digi­tal Ventures, BCG's digi­tal divi­sion has brought former co-CEO and Windeln.de co-foun­­der Konstan­tin Urban (53) onto its manage­ment team. She wants to bene­fit from his expe­ri­ence with digi­tiza­tion and incubation.
The Boston Consul­ting Group has streng­the­ned its digi­tal divi­sion: The co-foun­­der and ex-co-CEO of the online retailer for baby products Windeln.de, Konstan­tin Urban, has joined the subsi­diary BCG Digi­tal Ventures (BCGDV) as a part­ner. Urban has been part of BCGDV's manage­ment team under Mana­ging Direc­tor Mathias Enten­mann since the begin­ning of the year.
BCGDV specia­li­zes in start-ups and digi­tal busi­ness models. With Urban, the company wants to bene­fit from his "many years of expe­ri­ence in startup incu­ba­tion, venture capi­tal and corpo­rate manage­ment," it says.
Konstan­tin Urban was at Parship and Zalando
Urban has about 20 years of expe­ri­ence in start-up crea­tion and deve­lo­p­ment. Before foun­ding Windeln.de toge­ther with Alex­an­der Brand and taking it public in 2015, his career stati­ons included the online dating agency Parship and the career portal Exper­teer. Urban was also active in the venture capi­tal sector, which is important for start­ups: He helped estab­lish the VC subsi­diary Holtz­brinck Ventures, which inves­ted in start­ups such as Zalando and Deli­very Hero. www.bcgdv.com