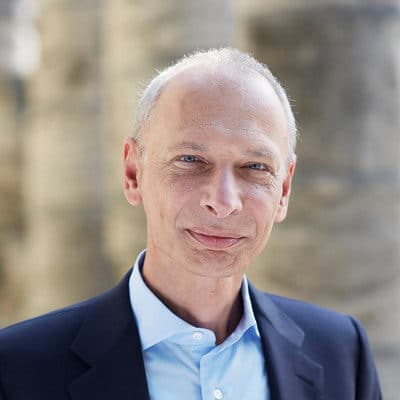 Equistone Partners Europe strengthens investment teams in Munich and Zurich
Cate­gory: People

23. Janu­ary 2019
Munich, Janu­ary 21, 2019 — Equis­tone Part­ners Europe ("Equis­tone"), one of the leading private equity inves­tors in Europe, has made targe­ted enhance­ments to its invest­ment teams in the DACH region. As of Janu­ary 1, 2019, three employees were promo­ted to invest­ment mana­gers in Munich and Zurich. Phil­ipp Gauß joins the Munich office as an asso­ciate. Further promo­ti­ons were also made at the turn of the year within the invest­ment teams in London and Paris, and Andi Tomkin­son was appoin­ted Part­ner in Manchester.
"We are plea­sed to be able to streng­then our invest­ment teams in Munich and Zurich in this way," says Dirk Sche­kerka (photo), Senior Part­ner and Coun­try Head DACH at Equis­tone. "On the one hand, the deve­lo­p­ment reflects our strong perfor­mance as a team. On the other hand, it proves our commit­ment that outstan­ding perfor­mance at Equis­tone is also rewarded with corre­spon­ding career steps."
The new invest­ment mana­gers in Munich are Tanja Berg and Moritz Treude. Tanja Berg joined Equis­tone in 2016 and has deep know­ledge in corpo­rate finance, M&A and control­ling, both on the advi­sory and corpo­rate side. At Equis­tone, she mana­ges the port­fo­lio compa­nies Bien-Zenker and Hanse Haus, GALA Kerzen and Vivo­nio Furni­ture Group. Moritz Treude, who has been with the private equity inves­tor since Octo­ber 2017, previously worked as a manage­ment consul­tant and also in a manage­ment capa­city, prima­rily in the indus­trial goods and retail sectors. He accom­pa­nies the invest­ment at BOAL Group. New to the Equis­tone team in Munich is Phil­ipp Gauss. Prior to joining, he was a project mana­ger for Stern Stewart, a stra­tegy consul­ting firm. There he advi­sed clients from the indus­trial goods, energy and media sectors on tran­sac­tions and restruc­tu­rings. Phil­ipp Gauss holds a Master's degree in Manage­ment from the Univer­sity of Mann­heim and a Bachelor's degree in Busi­ness Admi­nis­tra­tion from the EBS Univer­sity of Econo­mics and Law in Oestrich-Winkel.
In Zurich, Roman E. Hegglin has been appoin­ted Invest­ment Mana­ger. There, he is respon­si­ble for project manage­ment and the execu­tion of private equity tran­sac­tions. Prior to joining Equis­tone in May 2016, Hegglin worked as an analyst and asso­ciate in M&A and capi­tal markets in the banking and finan­cial sectors.
"Equis­tone prides itself on provi­ding its employees with a highly profes­sio­nal envi­ron­ment in which they can conti­nuously deve­lop and expand their know­ledge and skills," says Dirk Sche­kerka. "This is a strong signal, both to the manage­ment teams of our port­fo­lio compa­nies and to our investors."
As of Janu­ary 1, there were also three promo­ti­ons in the UK and one in France. In Manches­ter, Andi Tomkin­son, who joined Equis­tone in 2012 as an invest­ment direc­tor, is now a part­ner. He will be respon­si­ble for invest­ments and manage­ment of port­fo­lio compa­nies in the North of England. He will conti­nue to serve as a non-execu­­tive direc­tor on the boards of Equistone's port­fo­lio compa­nies. Richard Briault and Tris­tan Manuel were appoin­ted Invest­ment Direc­tors in London, as was Florent Rostaing in the Paris office.
About Equis­tone Part­ners Europe
Equis­tone Part­ners Europe is one of Europe's leading equity inves­tors with a team of more than 35 invest­ment specia­lists in six offices in Germany, Switz­er­land, France and the UK. Equis­tone prima­rily invests in estab­lished medium-sized compa­nies with a good market posi­tion, above-average growth poten­tial and an enter­prise value of between EUR 50 and 500 million. Since its foun­ding, equity has been inves­ted in more than 140 tran­sac­tions, mainly mid-market buy-outs. The port­fo­lio curr­ently compri­ses over 40 compa­nies across Europe, inclu­ding around 20 active holdings in Germany, Switz­er­land and the Nether­lands. Equis­tone is curr­ently inves­t­ing from its sixth fund, which closed in March 2018 with €2.8 billion at the hard cap.