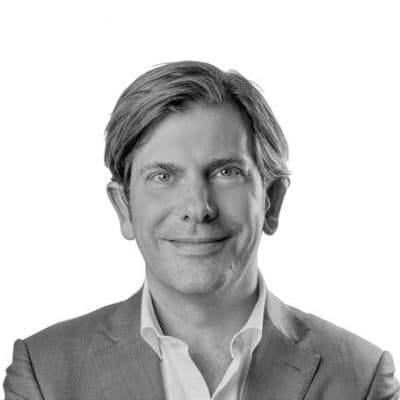 Enreach: Partnership with cloud software provider DSD Europe
27. August 2021
Almere / Rosma­len / Hamburg — Water­land Private Equity ("Water­land") conti­nues to success­fully drive the long-term buy & build stra­tegy at its port­fo­lio company-Enre­ach: The fast-growing, pan-Euro­­pean provi­der of unified commu­ni­ca­ti­ons solu­ti­ons (UCaaS) acqui­res the Rosma­len, Nether­­lands-based cloud soft­ware provi­der and Micro­soft part­ner DSD Europe and its sister company Cloud­Land ("DSD") with Waterland's support. The merger gives Enre­ach even grea­ter capa­bi­li­ties and reach to equip digi­tal work­pla­ces with Micro­soft soft­ware programs. Microsoft's Office produc­ti­vity solu­ti­ons will be sold toge­ther with compa­ti­ble Enre­ach solu­ti­ons in the future.
Foun­ded in 2009, DSD is a high-growth provi­der of IT, secu­rity and other cloud products. Through a leading cloud market­place, DSD's service enab­les more than 5,000 active re-sellers in Europe to easily and quickly acquire, acti­vate and manage various cloud services and soft­ware, with a focus on Micro­soft cloud produc­ti­vity solutions.
Enre­ach was formed in 2018 with the support of Water­land from the merger of Swyx (Germany), Voice­works (Nether­lands) and Centile Telecom Appli­ca­ti­ons (France, rena­med Enre­ach for Service Provi­ders), each leaders in their respec­tive markets. Since then, Water­land has guided Enre­ach in its growth, inclu­ding syste­ma­tic acqui­si­ti­ons of best-in-class tech­no­lo­gies and their roll-out across the plat­form. In addi­tion, Water­land has now actively suppor­ted its port­fo­lio company in fifteen inter­na­tio­nal add-on acqui­si­ti­ons, five of which in the current year alone.
For Enre­ach, the part­ners­hip with DSD repres­ents the next buil­ding block in a long-term buy-&-build stra­tegy that aims to create a pan-Euro­­pean market leader in unified commu­ni­ca­ti­ons and cloud products and services.
Thijs van de Moos­dijk, CEO of DSD, says: "As an estab­lis­hed and well-known Own-IP-Cloud market­place, re-sellers across Europe rely on our exper­tise and product port­fo­lio. We have been looking for a strong player in the market for some time to drive our vision of digi­tal trans­for­ma­tion with us. We are convin­ced that toge­ther with Enre­ach we are excel­lently posi­tio­ned for further growth."
Stijn Nijhuis, CEO of Enre­ach, explains: "Thanks to Waterland's support, we have been able to acce­le­rate our growth even further in recent months. For the coming steps in the company, we wanted to expand our service port­fo­lio to include a modern one-stop-shop offe­ring for all requi­re­ments in the area of digi­tal trans­for­ma­tion. The chemi­stry with DSD was right from the start."
Dr. Cars­ten Rahlfs (photo), Mana­ging Part­ner at Water­land, explains: "Enre­ach has deve­lo­ped very posi­tively over the past years. DSD is well posi­tio­ned in the market and is one of the first points of contact for re-sellers throughout Europe in the area of soft­ware and cloud solu­ti­ons. The acqui­si­tion opens up new, attrac­tive synergy effects for both compa­nies, espe­cially in the area of cross-selling Enreach's own-IP unified commu­ni­ca­ti­ons as well as Microsoft's cloud produc­ti­vity solu­ti­ons — and is thus anot­her important buil­ding block in our long-term buy-&-build strategy."
Water­land has exten­sive expe­ri­ence in the field of digi­tiz­a­tion and inte­gra­tion of ICT service provi­ders through corre­spon­ding invest­ments in several Euro­pean coun­tries. In German-spea­­king coun­tries, for example, Water­land already has stakes in compa­nies such as netgo (IT systems house), the Serrala Group (payment tech­no­lo­gies), Tineo (enter­prise IT) and a mana­ged enter­prise plat­form Skaylink.
About Water­land

Water­land is an inde­pen­dent private equity invest­ment firm that helps compa­nies realize their growth plans. With substan­tial finan­cial support and indus­try exper­tise, Water­land enab­les its port­fo­lio compa­nies to achieve acce­le­ra­ted growth both orga­ni­cally and through acqui­si­ti­ons. Water­land has offices in the Nether­lands (Bussum), Belgium (Antwerp), France (Paris), Germany (Hamburg, Munich), Poland (Warsaw), the UK (Manches­ter), Ireland (Dublin), Denmark (Copen­ha­gen) and Switz­er­land (Zurich). Curr­ently, over eight billion euros in equity funds are under management.
Water­land has consist­ently outper­for­med with its invest­ments since its incep­tion in 1999. The firm ranks fifth globally in the 2020 HEC/Dow Jones Private Equity Perfor­mance Rankings and eighth among global private equity firms in the 2020 Preqin Consis­tent Perfor­mers in Global Private Equity & Venture Capi­tal Report. In addi­tion, Real Deals awar­ded Water­land the title of Pan-Euro­­pean House of the Year 2020 at the PE Awards.