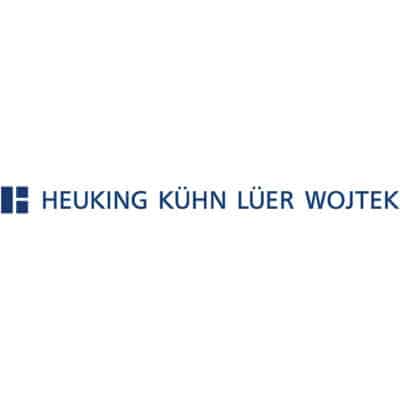 Energy system manufacturer Viessmann takes over wibutler
Cate­gory: Deals

30. May 2018
Hamburg ‑HeukingKühn Lüer Wojtek advi­sed Viess­mann Group on the acqui­si­tion of the busi­ness of insol­vent wibut­ler GmbH in Müns­ter, a manu­fac­tu­rer of smart home solu­ti­ons. With the acqui­si­tion, Viess­mann comple­ments its offe­ring in the smart home sector. The tran­sac­tion will streng­then both the wibut­ler brand and the deve­lo­p­ment and produc­tion site in Müns­ter — manage­ment and jobs will be retained.
The Viess­mann Group is a manu­fac­tu­rer of energy systems. With over 12,000 employees, the family-owned company gene­ra­ted sales of 2.37 billion euros in 2017. Viess­mann offers indi­vi­dual solu­ti­ons with effi­ci­ent systems and outputs from one to 120,000 kilo­watts for all appli­ca­ti­ons and all energy sources.
Foun­ded in 2012, wibut­ler GmbH employs 26 people and specia­li­zes in open-manu­­fac­­tu­­rer smart home solu­ti­ons. The company offers a plat­form for indus­try part­ners to network diffe­rent products via an app. The crisis-ridden wibut­ler GmbH was forced to file for insol­vency at the end of Janu­ary 2018. By order dated April 1, 2018, the compe­tent insol­vency court had opened insol­vency procee­dings and orde­red self-admi­­nis­­tra­­tion. The sale of the company took place within the frame­work of self-administration.
Advi­sors to Viess­mann Group: Heuking Kühn Lüer Wojtek
Dr. Johan Schnei­der (restructuring/lead manage­ment), David Loszyn­ski (restructuring/distressed M&A), Dr. Marcus Georg Tisch­ler (restruc­tu­ring), Dr. Søren Pietz­cker, LL.M. (IP/IT), Dr. Eva Kett­ner, LL.B. (labor law), all Hamburg
Dr. Anton Horn (Patent Law), Düsseldorf