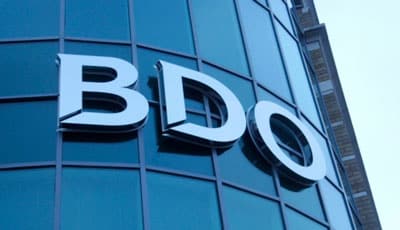 DMB Deutsche Motorsport Beteiligungsgesellschaft sells NetRange
Cate­gory: Private Equity

18. April 2019
Hamburg/ Oberhausen/ Munich — BDO Legal advi­sed DMB Deut­sche Motor­sport Betei­li­gungs­ge­sell­schaft on the sale of NetRange MMH GmbH, the leading provi­der of cloud-based info­tain­ment solu­ti­ons for smart TVs and connec­ted cars. The acqui­rer is ACCESS Europe GmbH, a provi­der of connec­ted enter­tain­ment and also a German subsi­diary of the listed Japa­nese company ACCESS CO., LTD.
Hamburg-based NetRange MMH GmbH was foun­ded in 2009 by Jan Wendt and quickly became a pioneer in smart TV solu­ti­ons. With an inter­na­tio­nal network of curr­ently over 4,000 part­ners in more than 100 count­ries, the company has become the leading content provi­der and serves major custo­mers such as Grun­dig, Loewe and Voda­fone. Mean­while, NetRange has also expan­ded its offe­ring to include info­tain­ment for cars. DMB is an invest­ment holding of Jan Wendt.
Ober­hau­­sen-based ACCESS Europe GmbH, which reports to Tokyo-based ACCESS CO. LTD., has been a provi­der of forward-looking IT solu­ti­ons around mobile commu­ni­ca­ti­ons and network soft­ware tech­no­lo­gies for a wide range of play­ers around the world since the 1980s. Mean­while, its soft­ware solu­ti­ons have been instal­led on more than 1.5 billion devices world­wide — inclu­ding cars, TVs, smart­phones, tablets, game conso­les and more. With this acqui­si­tion, ACCESS Europe GmbH aims to become the market leader in the field of soft­­ware-based info­tain­ment solutions.
Jan Wendt on the tran­sac­tion: "I am deligh­ted to have found a buyer that is an excel­lent stra­te­gic fit for NetRange. The acqui­si­tion has set a mile­stone for the connec­ted car indus­try. At the same time, it is a strong response to the growing colla­bo­ra­tion between the auto­mo­tive and enter­tain­ment indus­tries. ACCESS will successfully deve­lop NetRange's busi­ness as a global, publicly traded company. In the dive­st­ment process, the fast and profes­sio­nal advice provi­ded by BDO Legal contri­bu­ted to the success of this very ambi­tious tran­sac­tion in terms of time."
Advi­sor DMB Deut­sche Motor­sport Betei­li­gungs­ge­sell­schaft mbH:
Legal Advi­sory: BDO Legal Rechts­an­walts­ge­sell­schaft mbH
The advi­sory services of BDO Legal Rechts­an­walts­ge­sell­schaft mbH compri­sed the entire legal advice to DMB: Dr. Daniel Wied (lead, M&A/Munich), Dr. Konstan­tin Michel­sen (M&A/Hamburg), Peter Klumpp (Tax/Hamburg), Hans-Gerd Hunfeld (Tax/Hamburg), Peter Bellen­dorf (M&A/Hamburg), Yana Krause (M&A/Hamburg), Luisa Reimitz (M&A/Hamburg)
M&A Advi­sory: Clip­per­ton
Advi­sor ACCESS CO, LTD: Morgan, Lewis & Bockius LLP