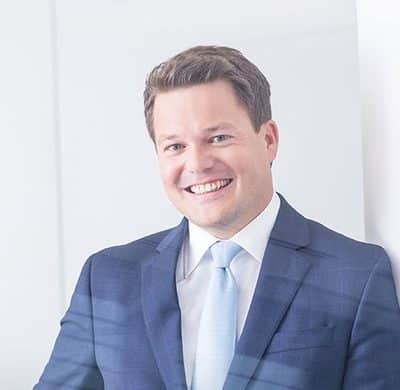 Deutsche Beteiligungs AG invests in Metalworks Holding
16. May 2022
Bergamo/ Frank­furt am Main — Deut­sche Betei­li­gungs AG (DBAG) invests in MTW Holding SpA ("Metal­works"), a group of Italian manu­fac­tu­r­ers of metal and plas­tic access­ories for the luxury goods indus­try. Metal­works was foun­ded by Bravo Capi­tal Part­ners in 2016 and has evol­ved with a buy-and-build stra­tegy and a successful realignment of its busi­ness stra­tegy. In a manage­ment buy-out (MBO), DBAG Fund VIII, which is advi­sed by DBAG, will acquire a majo­rity stake in MTW Holding SpA. Luxem­part SA, a Luxe­m­­bourg-listed company and inves­tor in Bravo Capi­tal, and the manage­ment team will parti­ci­pate as mino­rity share­hol­ders; the former owners and foun­ders of the company, who are curr­ently invol­ved in MTW Holding, will also become invol­ved again.
DBAG Fund VIII will invest up to 60 million euros, of which 13 million euros are attri­bu­ta­ble to DBAG. The fund will then hold around 62 percent of the shares in the holding company (DBAG: 14 percent). The closing of the purchase agree­ment is sche­du­led for the second quar­ter. The parties have agreed not to disc­lose the purchase price.
The current MBO is the seventh invest­ment of DBAG Fund VIII. The fund has been inves­t­ing in medium-sized compa­nies since mid-2020. Last year, DBAG foun­ded the subsi­diary DBAG Italia and opened an office in Milan. Led by Giovanni Revoltella, four local members of the DBAG invest­ment team now work there. With PM Flex (2020) and Itelyum (2021), the DBAG port­fo­lio so far includes two invest­ments in Italian companies.
Under the umbrella of MTW Holding (www.mtwh.it/en, based in Castelli Cale­pio near Bergamo), three compa­nies operate that comple­ment each other in terms of product range and custo­mer rela­ti­ons: Metal­works, Mengoni & Nassini and FGF. The group designs and produ­ces high-quality fashion access­ories for luxury fashion brands. Typi­cal examp­les are belt buck­les, clasps or fittings for hand­bags, shoes and clot­hing, but also jewelry or emblems of the iconic brands, which are mainly repre­sen­ted globally. These products are made of metals such as brass, zamak, stain­less steel or plas­tic. Crucial to the company's success is its ability to turn custo­mers' design ideas into a finis­hed, high-quality product within a matter of days. Proxi­mity to high-end Italian and French fashion brands, for whom inno­va­tion and crea­ti­vity are parti­cu­larly important, also plays a major role. At the same time, they expect a relia­bly high quality of the parts that are proces­sed in their products.
The group employs 250 people at its sites near Bergamo and Florence; it also recently opened a branch in Paris to deepen rela­ti­ons with French luxury goods brands. The Group serves a market that has grown globally by an average of six percent over the past 25 years. 2021 sales were around 60 million euros, 16 percent more than in the pre-Corona year 2019. The market losses caused by the Corona crisis were thus offset within one year.
"The Group has an estab­lished posi­tion in a resi­li­ent market that is growing faster than the natio­nal product," said Tom Alzin, member of the DBAG Manage­ment Board, on the occa­sion of the MBO. "We want to help ensure that the manage­ment team can conti­nue the buy-and-build stra­tegy to expand the company's geogra­phic foot­print." Corpo­rate acqui­si­ti­ons have been a signi­fi­cant part of DBAG's value enhance­ment stra­te­gies for years. In the past year alone, twelve invest­ments from the DBAG port­fo­lio comple­ted 25 corpo­rate acquisitions.
"Our agenda for the coming years includes not only corpo­rate acqui­si­ti­ons," said Cesare Luzz­ana, CEO of Metal­works Holding, "but also orga­nic growth through inno­va­tive, sustainable mate­ri­als for exis­ting and new customers."
About Deut­sche Betei­li­gungs AG
Deut­sche Betei­li­gungs AG, a listed company, initia­tes closed-end private equity funds and invests — predo­mi­nantly along­side DBAG funds — in well-posi­­tio­­ned medium-sized compa­nies with poten­tial One focus for many years has been indus­try. An incre­asing share of equity invest­ments is accoun­ted for by compa­nies in the growth sectors of broad­band tele­com­mu­ni­ca­ti­ons, IT services and soft­ware, and health­care. The long-term, value-enhan­cing entre­pre­neu­rial invest­ment approach makes DBAG a sought-after invest­ment part­ner. Assets mana­ged and advi­sed by the DBAG Group amount to 2.5 billion euros.