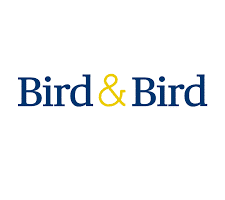 DBAG acquires stake in software developer FLS
22. Octo­ber 2018
Frank­furt am Main/ Heiken­dorf — Bird & Bird LLP advi­sed DBAG Expan­sion Capi­tal Fund, advi­sed by Deut­sche Betei­li­gungs AG (DBAG), on the acqui­si­tion of shares in FLS GmbH (FLS), based in Heiken­dorf near Kiel. FLS is a company that offers soft­ware for real-time sche­du­ling of appoint­ments and tours in service and logistics and is a leader in this market niche with its cloud-based SaaS solution.
In the course of a manage­ment buyout, DBAG Expan­sion Capi­tal Fund will acquire a majo­rity stake in FLS. The company's foun­der as well as the previous manage­ment and employees conti­nue to hold a signi­fi­cant stake in the company through an inno­va­tive reverse share­hol­ding struc­ture. The tran­sac­tion has already been comple­ted. The parties have agreed not to disc­lose the purchase price.
DBAG Expan­sion Capi­tal Fund was advi­sed by the following Bird & Bird attorneys:
Part­ner Dr. Hans Peter Leube, LL.M., Lead Part­ner (Corporate/M&A, Frank­furt), Asso­cia­tes Mari­anne Nawroth (Corporate/M&A, Frank­furt), Laura Müller (Corporate/M&A, Düssel­dorf), Chyn­gyz Timur (Corporate/M&A, Frank­furt), Part­ner Dr. Barbara Geck and Asso­cia­tes Daniela Gudat, (both Labor Law, Frank­furt) and Florian Keße­nich (Labor Law, Hamburg) as well as Part­ner Dr. Fabian Niemann, Coun­sel Lea Mackert, LL.M. (both Düssel­dorf), Asso­cia­tes Dr. Miriam Ball­hau­sen (Hamburg) and Dr. Juliana Kliesch (Düssel­dorf) all Commercial.
Attor­ney Florian Döring led the tran­sac­tion DBAG intern­ally; tax advice and advice to DBAG on Luxem­bourg law was provi­ded by a Linkla­ters team led by Munich-based part­ner Dr. Jann Jetter.tt
Back­ground:
This tran­sac­tion demons­tra­tes that Bird & Bird's well-known tech­no­logy focus is also being widely accep­ted in the legal market for M&A matters. This is because the firm's private equity advi­sory services also focus on invest­ments in compa­nies that focus on digi­tiz­a­tion topics and ther­eby achieve a signi­fi­cant inno­va­tion boost for the respec­tive indus­try. Peter Leube has already been on DBAG's side in several tran­sac­tions and refi­nan­cings in the telecom­mu­ni­ca­ti­ons sector (most recently in the acqui­si­tion of the vitro­net Group and the Netz­­kon­­tor-Nord Group). In this case, DBAG once again relies on Bird & Bird's know-how and exper­tise in the area of inno­va­tive, digi­tal busi­ness models as well as tech­­no­­logy-focu­­sed indus­try exper­tise, such as here in the soft­ware provi­der segment with one of the first cloud-based SaaS solutions.