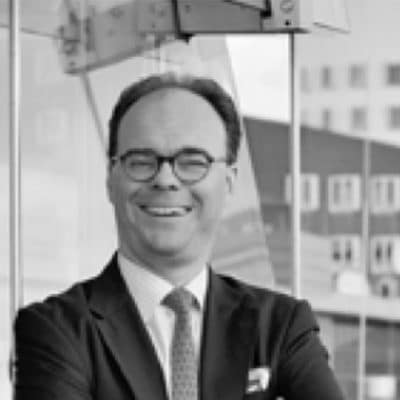 CHR sells European distribution business to Blackstone
Cate­gory: Private Equity

19. July 2019
London, Munich, Dussel­dorf — ARQIS has advi­sed FTSE-100 listed CRH plc. ("CRH") on the sale of its Euro­pean distri­bu­tion busi­ness to a private equity fund mana­ged by Blackstone for an enter­prise value of €1.64 billion. Lead legal coun­sel for CRH world­wide was Slaugh­ter and May, working with Chris Roberts, CRH's gene­ral coun­sel, and Dami­a­nos Vainas, deputy gene­ral coun­sel. ARQIS advi­sed on the German portion of the acqui­si­tion. The tran­sac­tion is subject to regu­la­tory approval.
"The tran­sac­tion demons­tra­tes the contin­ued execu­tion of CRH's stra­tegy to create value for our share­hol­ders through active port­fo­lio manage­ment, effi­ci­ent capi­tal allo­ca­tion and the crea­tion of a simp­ler and more focu­sed group for the future. We wish our colle­agues at Europe Distri­bu­tion every success as they enter this new phase of their deve­lo­p­ment," said Albert Mani­fold, Chief Execu­tive of CRH.
The dive­st­ment includes CRH's entire Gene­ral Buil­ders Merchants busi­ness in Europe, inclu­ding the plum­bing heating and sani­ta­tion busi­ness. The sale follo­wed a compre­hen­sive stra­te­gic review of the busi­ness in recent months, which conside­red all opti­ons to maxi­mize value for share­hol­ders. The proceeds from the dive­st­ment will be used for gene­ral corpo­rate purpo­ses to make acqui­si­ti­ons as part of our ongo­ing share repurchase program and to provide returns of capi­tal to shareholders.
CRH is a leading global diver­si­fied buil­ding mate­ri­als group with around 85,000 employees at appro­xi­m­ately 3,600 sites in 32 count­ries. With a market capi­ta­liza­tion of appro­xi­m­ately €23 billion (April 2018), CRH is the largest buil­ding mate­ri­als company in North America and the second largest in the world. The Group holds various market-leading posi­ti­ons in Europe and stra­te­gic posi­ti­ons in the emer­ging econo­mic regi­ons of Asia and South America.
The ARQIS team around Jörn-Chris­­tian Schulze has been advi­sing CRH in various tran­sac­tions in Germany for many years.
Advi­sors to CRH: ARQIS Rechts­an­wälte (Düssel­dorf, Munich)
Dr. Jörn-Chris­­tian Schulze, Dr. Chris­tof Alex­an­der Schnei­der (both Lead; Corporate/M&A); Dr. Andrea Panzer-Heemeier (Labor Law), Dr. Chris­tof Alex­an­der Schnei­der, Johan­nes Landry (both Corporate/M&A), Chris­tian Wege­ner (Tax Law), Dr. Ulrich Lien­hard (Real Estate Law), Marcus Noth­hel­fer (IP/Compliance), Dr. Thomas Görge­manns (Corporate/M&A); Asso­cia­tes: Nima Hanifi-Atash­­gah, Thomas Chwa­lek, Malte Grie­pen­burg (all Corporate/M&A), Jenni­fer Huschauer (Real Estate), Dr. Hendrik von Mellen­thin (Labor Law), Dr. Liliia Sagun, Carina Grahs (both Legal Support Specialists).