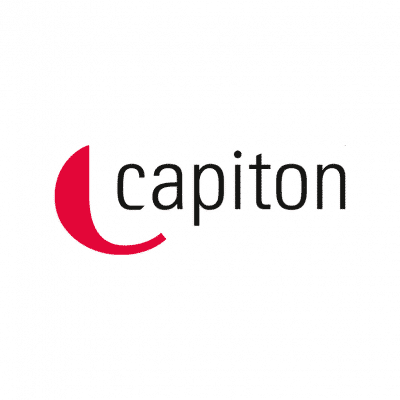 capiton closes single-asset secondary transaction of KD Pharma
Cate­gory: Private Equity

6. Decem­ber 2019
Berlin — Since its acqui­si­tion by capi­ton IV Fonds in 2013, KD Pharma has grown from a small company with single-digit reve­nues to one of the largest play­ers in the indus­try. KD Pharma Group is a leading global manu­fac­tu­rer of highly concen­tra­ted omega‑3 fatty acids used as an ingre­di­ent in phar­maceu­ti­cals and dietary supple­ments. — capi­ton initia­ted a GP-led single-asset secon­dary tran­sac­tion to secure a longer holding period and further growth capi­tal for its port­fo­lio company KD Pharma to finance the expec­ted signi­fi­cant growth poten­tial. The tran­sac­tion was heavily over­sub­scri­bed and capi­ton successfully comple­ted the fund­rai­sing for its new single-asset fund.
In the context of a compe­ti­tive bidding process, the tran­sac­tion gives the exis­ting inves­tors of the capi­ton IV fund the oppor­tu­nity to either sell their exis­ting stake in KD Pharma Group (in whole or in part) or to conti­nue it via a newly estab­lished conti­nua­tion fund and to parti­ci­pate in the high expec­ted value enhance­ment poten­tial. The tran­sac­tion also offers new inves­tors the oppor­tu­nity to parti­ci­pate in a very attrac­tive, fast-growing port­fo­lio company. Pantheon and Aber­deen Stan­dard Invest­ments join other renow­ned insti­tu­tio­nal inves­tors as new prin­ci­pal investors.
capi­ton will conti­nue to manage KD Pharma as Gene­ral Part­ner under the new fund struc­ture after closing of the tran­sac­tion. capi­ton plans to expand its busi­ness both orga­ni­cally, through further inter­na­tio­na­liza­tion and expan­sion of the product port­fo­lio on the basis of its current market leader­ship, and through targe­ted acqui­si­ti­ons. To this end, new debt finan­cing was secu­red in paral­lel with the se- condary transaction.
Advi­sors to capi­ton: PJT Park Hill (secon­dary advice), CMS Hasche Sigle, P+P Pöllath + Part­ners, Stephen­son Harwood (legal), EY (finance, tax, struc­ture), Roland Berger (commer­cial) and Duff & Phelps (fair­ness opinion).
The new inves­tors were advi­sed by Debe­voise & Plimp­ton, Hogan Lovells (legal) and Euclid Tran­sac­tional (S&I). The tran­sac­tion was nota­ri­zed at BMH Bräu­ti­gam.