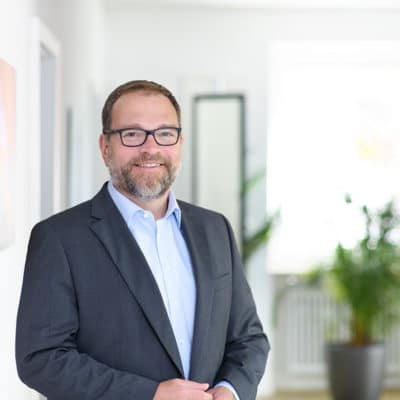 BVK: Equity capital market leaves pandemic behind
12. Octo­ber 2021
Berlin — "The German invest­ment market has shaken off the Corona shock. 6.6 billion inves­ted invest­ment compa­nies in this coun­try in the first half of 2021," said Frank Hüther (photo), board spokes­man of the German Private Equity and Venture Capi­tal Asso­cia­tion (BVK) on the preli­mi­nary market figu­res. "After a record year in 2019 with invest­ments of €15.7 billion and an almost equally strong 2020 with €14.8 billion, we are well on track to reach this invest­ment level again in the current year. The market is curr­ently showing a great willing­ness to invest in all segments and has left the pande­mic behind."
Capi­tal expen­dit­ures of EUR 6.56 billion repre­sent a slight incre­ase compa­red with the prior-year half, when EUR 6.44 billion was inves­ted. A total of around 627 compa­nies were finan­ced with equity capi­tal in the first six months of the year, 376 of them with venture capital.
Venture Capi­tal with record half-year
Venture Capi­tal cele­bra­ted a record half-year. At €2.25 billion, invest­ment compa­nies have never inves­ted so much venture capi­tal in Germany in a single six-month period. This not only doubled the volume of the first half of the previous year (€1.06 billion), but already excee­ded the invest­ments for the full year 2020 (€1.94 billion). The main reason for this is the large number of triple-digit finan­cing rounds for mainly unicorn start-ups such as Celo­nis, Trade Repu­blic, Flix Mobi­lity, Wefox and Scala­ble Capi­tal. Here, invest­ment compa­nies have substan­ti­ally co-inves­­ted along­side other inves­tors. "Venture capi­tal is curr­ently boom­ing and the mood is excel­lent. Covid-19 is no longer a burden," says Ulrike Hinrichs, mana­ging board member of BVK. "We need to use this momen­tum to create more beacons like the German Unicorns, but also to further advance venture capi­tal across the board."
Buy-outs with signi­fi­cant decline
Buy-out invest­ments tota­led €2.39 billion in the first six months of the year. This was well below the prior-year figu­res (H1: EUR 5.08 billion, H2: EUR 6.55 billion). "Howe­ver, we expect some of the recently announ­ced tran­sac­tions to be comple­ted by the end of the year, and invest­ments to pick up noti­ce­ably in the second half of the year," says Hinrichs, clas­si­fy­ing the figu­res. The largest tran­sac­tions announ­ced or already comple­ted so far this year include Birken­stock, Roden­stock, Tenta­mus Analy­tics, think-cell Soft­ware or Engel&Völkers. "Over­all, we are seeing a flurry of buyout acti­vity, which just picked up again in the middle of the year," Hinrichs adds. As in the previous year, 65 buy-outs were coun­ted in the first six months.
The mostly SME-orien­­ted mino­rity share­hol­dings (growth, repla­ce­ment and turnaround finan­cing) tota­led EUR 1.91 billion, signi­fi­cantly excee­ding the prior-year level (H1: EUR 0.29 billion, H2: EUR 0.97 billion). In this market segment, invest­ments regu­larly fluc­tuate due to indi­vi­dual large single invest­ments among estab­lis­hed medium-sized compa­nies and more mature start-ups.
The complete, preli­mi­nary statis­tics for the first half of 2021 can be found on the website: www.bvkap.de