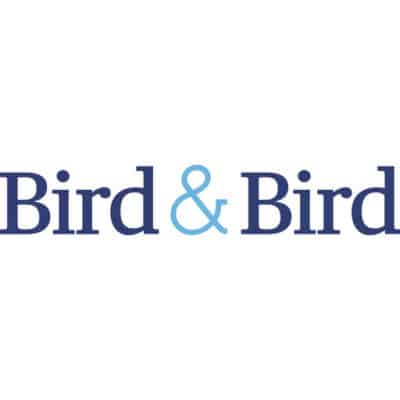 Bird & Bird advises FUJIFILM on acquisition of medwork
Cate­gory: Deals

27. May 2019
Düssel­dorf, Germany — Bird & Bird LLP has advi­sed FUJIFILM Group on the acqui­si­tion of medwork GmbH, a German company that deve­lops, manu­fac­tures and markets instru­ments for thera­peu­tic and diagno­stic endo­scopy. medwork beco­mes a wholly-owned subsi­diary of the Fuji­film Group, marking its full-scale entry into the endo­sco­pic instru­ment market. — The appr­oval of the anti­trust autho­ri­ties is still pending. The parties have agreed not to disc­lose the purchase price.
medwork deve­lops, manu­fac­tures and markets endo­sco­pic instru­ments from a single source. In Europe, the company has built up a strong repu­ta­tion, mainly because of its exten­sive range of high-quality products and fast deli­very service, inclu­ding "same-day deli­very". The demand for mini­mally inva­sive endo­sco­pic exami­na­ti­ons and treat­ments is incre­asing globally due to low pati­ent burden, and the endo­sco­pic instru­ments market is expec­ted to conti­nue to grow stron­gly as a result.
This latest Fuji­film acqui­si­tion will signi­fi­cantly expand their endo­sco­pic instru­ment product offe­ring. Fujifilm's over­ar­ching stra­tegy is to meet a wide variety of medi­cal needs in order to improve the quality of healthcare.
Advi­sors to FUJIFILM Group: Bird & Bird LLP Düsseldorf
Dr. Stefa­nie Orttmann, LL.M. Part­ner and Alfred Herda, Part­ner (both lead)
Asso­cia­tes: Jan Medele and Michael Maier (Corporate/M&A, Düsseldorf/Frankfurt), Part­ner Dr. Alex­an­der Csaki (Regu­la­tory, Munich), Part­ner Dr. Anna Wolters-Höhne and Asso­ciate Lucas Brons (both Patent Law, Hamburg), Part­ner Dr. Catha­rina Klumpp, LL.M. and Asso­ciate Benja­min Karcher (both Labor Law, Düssel­dorf), Part­ner Dr. Dirk Barcaba and Coun­sel Elie Kauf­man, LL.M. (both Real Estate, Frank­furt), Part­ner Dr. Michael Jüne­mann and Asso­cia­tes Julia Froeh­der and Liliana Rodri­­gues-Kaps (all Finance, Frank­furt), Part­ner Guido Bormann and Asso­cia­tes Johan­nes Wolte­ring and Kris­tin Kattwin­kel (all Regu­la­tory, Düssel­dorf), Coun­sel Dr. Stephan Wald­heim and Asso­cia­tes Heike Lesch and Marcio Da Silva Lima (both EU & Compe­ti­tion, Düssel­dorf), Coun­sel Lea Mackert, LL.M. and Asso­ciate Dr. Natal­lia Karni­ye­vich (both Commer­cial, Düssel­dorf) and Asso­ciate Julia Präger (Trade­mark Law, Düsseldorf).
The team worked closely with other Bird & Bird colle­agues from Spain, Poland, France, the Nether­lands and the UK as well as the Fuji­film in-house team led by Oboama Addy, Dr. Robert Ferschen, MBA, Sato­shi Tani­gawa, Dr. Robert Fischer (all FUJIFILM Europe GmbH) and Tsutomu Tokuda (FUJIFILM Corporation).
About Bird & Bird
Bird & Bird is an inter­na­tio­nal law firm that advi­ses in parti­cu­lar compa­nies and insti­tu­ti­ons that are shaping and being chan­ged by new tech­no­lo­gies and digi­ta­liza­tion. We combine world-class legal exper­tise with deep indus­try know­ledge and a refres­hin­gly crea­tive mind­set to help clients achieve their busi­ness goals. We have over 1,300 lawy­ers in 29 offices in Europe, the Middle East, Asia Paci­fic and North America, and main­tain close rela­ti­onships with law firms in other parts of the world. To learn more about us, visit www.twobirds.com.