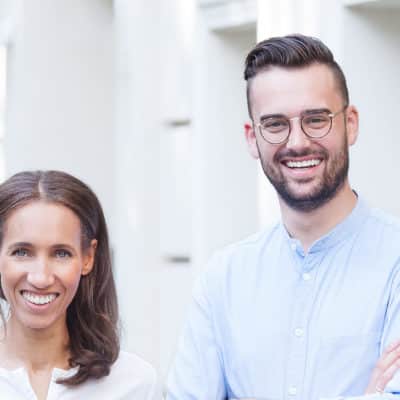 BayBG invests in law career platform TalentRocket
Cate­gory: Venture Capital

4. July 2018
Munich — Talen­tRo­cket GmbH, opera­tor of a digi­tal career plat­form for legal profes­si­ons, has gained an addi­tio­nal inves­tor in BayBG Baye­ri­sche Betei­li­gungs­ge­sell­schaft. The Munich-based IT company will use the capi­tal to set up a new divi­sion for addi­tio­nal highly quali­fied profes­sio­nal groups, as well as to expand incre­asingly into Austria and Switzerland.
Talen­tRo­cket is the leading career plat­form for lawy­ers in Germany. It is aimed at lawy­ers at all levels of educa­tion, from students to lawy­ers with profes­sio­nal expe­ri­ence. 3,000 employ­ers — law firms, entre­pre­neurs, admi­nis­tra­tion — are curr­ently listed. On the other hand, with 175,000 users per month, the company has a high reach among the target group of lawy­ers. With an intel­li­gent matching algo­rithm, which is conti­nuously being deve­lo­ped, the two sides are brought toge­ther in a targe­ted manner.
In addi­tion to well-known major compa­nies and large law firms — for exam­ple Fresh­fields, Link­la­ters, Audi and PWC — nume­rous medium-sized compa­nies and law firms also use the plat­form as an effi­ci­ent recrui­ting chan­nel to fill their legal vacan­cies. From three-person law firms to leading inter­na­tio­nal busi­ness law firms, over 170 clients trust TalentRocket.
"The busi­ness model and tech­no­logy are mature and successful. It is ther­e­fore logi­cal and consis­tent to extend the concept to other highly quali­fied and specia­li­zed profes­sio­nal groups. We are convin­ced that the imple­men­ta­tion of the plat­form for other verti­cals will be successful, as will the inter­na­tio­nal expan­sion steps," says BayBG invest­ment mana­ger Alex­an­der Ullmann, explai­ning BayBG's commit­ment: "The plat­form, which was laun­ched in its current form in 2014, has estab­lished itself within a few years and is impres­sing with rapid reve­nue growth."
TalentRocket's manage­ment is also satis­fied. Yacine Coco (photo left), foun­der and CEO of Talen­tRo­cket: "With BayBG, we have found a renow­ned and future-orien­­ted venture capi­tal part­ner who, with its invest­ment, brings the finan­cial resour­ces for our product expan­sion and inter­na­tio­na­liza­tion into the company." Talen­tRo­cket CEO Sebas­tian von Glahn (photo right) adds: "The invest­ment comes at a time when we have gained extreme momen­tum. It will be very valuable for our expan­sion plans."
About BayBG:
BayBG Baye­ri­sche Betei­li­gungs­ge­sell­schaft mbH is one of the largest provi­ders of equity capi­tal for Bava­rian small and medium-sized enter­pri­ses. It curr­ently has commit­ments of more than 300 million euros to around 500 Bava­rian compa­nies. With its venture capi­tal and equity invest­ments, it enables small and medium-sized compa­nies to imple­ment inno­va­tion and growth projects, arrange for company succes­sion or opti­mize their capi­tal structure.
About Talen­tRo­cket:
Talen­tRo­cket is the leading career plat­form for lawy­ers. More than 175,000 users surf the company's pages every month. Talen­tRo­cket is aimed at lawy­ers with and without profes­sio­nal expe­ri­ence as well as other law gradua­tes. Talen­tRo­cket was foun­ded by Yacine Coco and Magda­lena Oehl. The plat­form in its current form has been around since 2014.