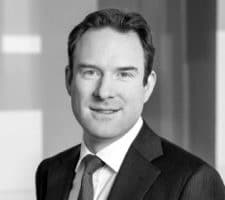 ARQIS advises VW on investment in SeeReal Technologies
Cate­gory: Deals

4. Septem­ber 2019
Munich/ Düssel­dorf — ARQIS advi­sed Volks­wa­gen AG ("VW") on the acqui­si­tion of a mino­rity stake in SeeReal Tech­no­lo­gies, a leading tech­no­logy company based in Dres­den and Luxem­bourg. The parties have agreed not to disc­lose the amount of the investment.
The invest­ment promo­tes the Group's access to pionee­ring augmen­ted reality in the field of future display tech­no­lo­gies in cars. The tech­no­logy makes it possi­ble, for exam­ple, for poten­tial dange­rous situa­tions in road traf­fic to be displayed three-dimen­­sio­nally in the driver's envi­ron­ment, for "tangi­ble" displays to hang in the driver's vici­nity instead of dash­boards, or for the person on the phone to appear as a holo­gram. Thus, through its parti­ci­pa­tion, VW secu­res important know-how to make driving even safer and more comfor­ta­ble in the future.
Dr. Axel Hein­rich, Head of Volks­wa­gen Group Inno­va­tion, says: "Augmen­ted reality is a core compo­nent of future mobi­lity and inter­ac­tion concepts. For this reason, we are rely­ing on key tech­no­lo­gies such as holo­gra­phy, which repre­sent this new reality in a fasci­na­ting way. For our part, we are brin­ging the "auto­mo­tive" requi­re­ments to this exci­ting project, and from SeeReal comes the know-how of 3‑D technology."
SeeReal Tech­no­lo­gies is a global leader in real-time 3D (H3D) holo­gra­phic display tech­no­logy. With a team of expe­ri­en­ced experts, SeeReal designs and deve­lops next-gene­ra­­tion H3D display tech­no­logy for every plat­form, from mobile to TV to projec­tion in HMD and HUD. H3D products are licen­sed and inte­gra­ted with display compa­nies, consu­mer brands and high-end imaging compa­nies. A rese­arch coope­ra­tion between VW and the tech­no­logy company has alre­ady been in place since the end of 2018.
ARQIS has alre­ady acted for VW for the second time. Howe­ver, this is the first time ARQIS has advi­sed VW on a tran­sac­tion. The mandate goes back to lead part­ner Dr. Lars Laeger, who also worked in-house in VW's legal depart­ment for seve­ral months as part of a secondment.
Advi­sors to Volks­wa­gen: ARQIS Rechts­an­wälte (Düsseldorf/Munich)
Dr. Lars Laeger (Lead, Corporate/M&A), Marcus Noth­hel­fer (IP/Compliance), Chris­tian Wege­ner (Tax), Dr. Ulrich Lien­hard (Real Estate), Saskia Kirsch­baum (Labor); Asso­cia­tes: Malte Grie­pen­burg (Corporate/M&A), Martin Wein­gärt­ner (Labor), Jenni­fer Huschauer (Real Estate), Sina Janke (IP)
Held Jagut­tis (Colo­gne): Dr. Simeon Held, Dr. Malte Jagut­tis (both Public Commer­cial Law/Regulation)
About ARQIS
ARQIS is an inde­pen­dent busi­ness law firm opera­ting in Germany and Japan. The firm was foun­ded in 2006 at its current offices in Düssel­dorf, Munich and Tokyo. Around 45 profes­sio­nals advise dome­stic and foreign compa­nies at the highest level on the core issues of German and Japa­nese busi­ness law. The focus is on M&A, corpo­rate law, private equity, venture capi­tal, employ­ment law, private clients, intellec­tual property, liti­ga­tion as well as real estate law and tax law.