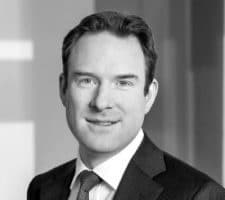 ARQIS advises Megger Group on acquisition of Power Diagnostix
7. June 2019
Achen/ Düssel­dorf — ARQIS has advi­sed the UK-based Megger Group Limi­ted, a global specia­list in electri­cal test equip­ment, on the acqui­si­tion of the Aachen-based Power Diagnos­tix Group. The Power Diagnos­tix Group is a leader in the design and manu­fac­ture of high voltage diagnostic equip­ment and in the provi­sion of diagnostic services for high voltage equip­ment. Both parties have agreed not to disc­lose the purchase price.
The acqui­si­tion signi­fi­cantly expands Megger's reper­toire, parti­cu­larly in the area of partial discharge (PD) testing, where Megger can now offer diagnostic solu­ti­ons for MV and HV electri­cal equip­ment, inclu­ding trans­for­mers, bushings, gene­ra­tors, motors, switch­gear and GIS/GIL equip­ment, all of which comple­ment the company's exis­ting cable testing and diagnostic products.
The Power Diagnos­tix Group provi­des high quality diagnostic equip­ment, engi­nee­ring services and online moni­to­ring systems for high voltage appli­ca­ti­ons. Foun­ded in 1986 as DG Instru­ments GmbH, the group of compa­nies has acqui­red a good repu­ta­tion in the special field of measu­ring and moni­to­ring equip­ment for high-voltage and pulse energy technology.
Megger deve­lops and manu­fac­tures porta­ble electri­cal test equip­ment. Its products help users install and improve the effi­ci­ency of their electri­cal equip­ment or that of their custo­mers, and help reduce the lifecy­cle costs of equip­ment and extend its service life. The company's products support custo­mers around the world, helping them achieve the best return on invest­ment with their electri­cal equip­ment, opti­mize energy effi­ci­ency and mini­mize downtime.
ARQIS acted for Megger for the first time. The team around part­ner Dr. Lars Laeger (photo) came to the mandate via a recom­men­da­tion through a pitch.
Advi­sors to Megger: ARQIS Rechts­an­wälte (Düsseldorf/Munich)
Dr. Lars Laeger (M&A, lead), Malte Grie­pen­burg, Caro­lin Schlü­t­­ter-Lückel, Nima Hanifi-Atas­h­­gah (all Corporate/M&A), Dr. Ulrich Lien­hard (Real Estate), Marcus Noth­hel­fer, Dr. Phil­ipp Maier (both IP & Commer­cial), Chris­tian Wege­ner (Tax Law), Dr. Tobias Brors (Labor Law); Asso­cia­tes: Thi Kieu Chinh Nguyen (Labor Law), Jenni­fer Huschauer (Real Estate Law), Sina Janke (IP & Commercial)
Held Jagut­tis (Colo­gne): Public Law
About ARQIS
ARQIS is an inde­pen­dent busi­ness law firm opera­ting in Germany and Japan. The firm was foun­ded in 2006 at its current offices in Düssel­dorf, Munich and Tokyo. Around 45 profes­sio­nals advise domestic and foreign compa­nies at the highest level on the core issues of German and Japa­nese busi­ness law. The focus is on M&A, corpo­rate law, private equity, venture capi­tal, employ­ment law, private clients, intel­lec­tual property, liti­ga­tion as well as real estate law and tax law.