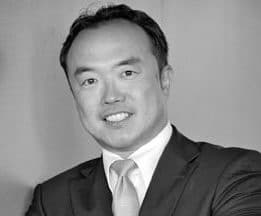 ARQIS advises Komori Corporation on the acquisition of MBO Group
10. Febru­ary 2020
Düsseldorf/Munich, Germany, Febru­ary 10, 2020 - ARQIS advi­sed Komori Corpo­ra­tion (Komori) on the acqui­si­tion of MBO Group (MBO), a Germany-based global company specia­li­zing in the manu­fac­ture and sale of post-press equip­ment. The closing of the tran­sac­tion is subject to regu­la­tory approval.
The acqui­si­tion of MBO will enable Komori to market the entire process chain from prin­ting to finis­hing as well as IoT-based cloud solu­ti­ons such as KP-Connect world­wide in the future. The acqui­si­tion is also expec­ted to faci­li­tate entry into post-press solu­ti­ons for commer­cial prin­ting — a new busi­ness area for the Komori Group.
The MBO Group, based in Germany, was foun­ded in 1965. It specia­li­zes in the deve­lo­p­ment, produc­tion and sale of machi­nes and auto­ma­tion solu­ti­ons for digi­tal and offset post­press and, with the Herzog+Heymann brand, for mailing, phar­maceu­ti­cal and special appli­ca­ti­ons. Produc­tion takes place at the sites in Oppen­wei­ler, Biele­feld (Herzog+Heymann) and Pera­fita near Porto in Portu­gal. In addi­tion to its own sales compa­nies in the USA, France and China, MBO main­ta­ins a world­wide network of sales and service part­ners. — Menold Bezler advi­sed the Binder family of entre­pre­neurs as share­hol­ders of the MBO Group on the sale of all shares to the Japa­nese Komori Group
Komori Corpo­ra­tion, foun­ded in 1923 and based in Japan, is a listed manu­fac­tu­rer of prin­ting pres­ses. The company manu­fac­tures web offset pres­ses, secu­rity pres­ses, sheet-fed offset pres­ses, pack­a­ging pres­ses, and print-rela­­ted equipment.
ARQIS' consul­ting services included legal due dili­gence support in a total of five juris­dic­tions, struc­tu­ral consul­ting, and contract draf­ting and nego­tia­tion. In this regard, ARQIS led an inter­na­tio­nal and multi­di­sci­pli­nary team consis­ting of Cuat­re­ca­sas (Portu­gal), Baker & Hostet­ler (USA), Gide (France) and FuJae (China), as well as RCAA (Anti­trust) and Held Jagut­tis (Public Law and Envi­ron­men­tal Law/Regulation).
Advi­sor Komori: ARQIS Rechts­an­wälte (Düsseldorf/Munich)
Dr. Shigeo Yama­guchi (photo), Dr. Meiko Dill­mann (both Lead; Corporate/M&A), Dr. Andrea Panzer-Heemeier (Labor Law), Dr. Ulrich Lien­hard (Real Estate Law), Marcus Noth­hel­fer (IP & Commer­cial); Coun­sel: Dr. Deniz Günal (Corporate/M&A), Dr. Hendrik von Mellen­thin (Labor Law), Dr. Phil­ipp Maier (IP & Commer­cial); Asso­cia­tes: Thi Kieu Chinh Nguyen, Martin Wein­gärt­ner (both Labor Law), Jenni­fer Huschauer (Real Estate Law), Jenni­fer Sauder (Commer­cial), Fabian Schmidt (IP & Commer­cial); Legal Specia­list: Miho Kuram­ochi (Corporate/M&A).
Advi­sor to the Binder family of entre­pre­neurs as share­hol­ders of the MBO group: Menold Bezler
Menold Bezler (Stutt­gart): Rudolf Bezler (Part­ner), Vladi­mir Cutura (Part­ner, Lead, both Corporate/M&A), Dr. Jochen Bern­hard (Part­ner, Anti­trust), Nicole Brandt, Kers­tin Lauber (both Corporate/M&A), Dr. Till Mahler (Part­ner, Commercial)
Winter­gerst Socie­tät für Unter­­neh­­mer-Bera­­tung (Stutt­gart): Volker Winter­gerst, Jona­than Plap­pert, Chris­tian Kunz (M&A consultants)
About ARQIS
ARQIS is an inde­pen­dent busi­ness law firm opera­ting in Germany and Japan. The firm was foun­ded in 2006 at its current offices in Düssel­dorf, Munich and Tokyo. Around 50 profes­sio­nals advise dome­stic and foreign compa­nies at the highest level on the core issues of German and Japa­nese busi­ness law. The focus is on M&A, corpo­rate law, private equity, venture capi­tal, employ­ment law, private clients, intellec­tual property, liti­ga­tion as well as real estate law and tax law. www.arqis.com.