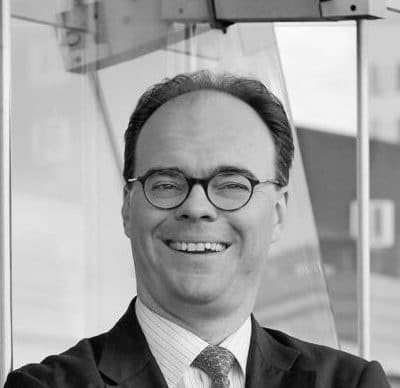 ARQIS advises AVS Verkehrssicherung on acquisition of Gerding/ MIS
19. May 2020
Düssel­dorf — ARQIS advi­sed AVS Verkehrs­si­che­rung GmbH (AVS), a port­fo­lio company of Triton Fund IV, on the acqui­si­tion of Gerding GmbH Verkehrs­tech­nik and MIS GmbH (Gerding/MIS), a renow­ned provi­der in the field of traf­fic engi­nee­ring based in Senden/Münsterland. The parties have agreed not to disc­lose the purchase price.
Gerding and MIS have many years of expe­ri­ence in traf­fic engi­nee­ring as well as with mobile conges­tion warning systems. With the plan­ning, deli­very and instal­la­tion of traf­fic signs and gantries, Gerding works closely with state deve­lo­pers, cities and muni­ci­pa­li­ties as well as private construc­tion compa­nies nati­on­wide. As a service provi­der, MIS GmbH offers fully auto­ma­tic, stand-alone traf­fic jam warning systems and mobile LED varia­ble message signs.
"The company is known as a long-stan­­ding, reli­able and inno­va­tive service provi­der. For the AVS Group, the acqui­si­tion of Gerding/MIS is an ideal expan­sion of compe­ten­cies in the segment of conges­tion warning systems and mobile signage," explains Andreas Schwin­ge­ler, COO at AVS.
About AVS Traf­fic Safety
AVS Verkehrs­si­che­rung is a leading specia­list provi­der of traf­fic safety services in Germany and Europe. The company is head­quar­te­red in Lever­ku­sen, Germany, and offers all essen­tial services rela­ted to road safety projects. This inclu­des compre­hen­sive consul­ting and the necessary appro­val proce­dure for all traf­fic safety equip­ment, as well as instal­la­tion, marking work, main­ten­ance & inspec­tion runs, and remo­val and demar­king. AVS is repre­sen­ted throughout Germany at over 25 loca­ti­ons nati­on­wide. Inter­na­tio­nally, AVS has more than 10 loca­ti­ons in Belgium, Denmark and Latvia. AVS employs around 1,100 people.
At present, Triton's port­fo­lio inclu­des 42 compa­nies with total sales of around EUR 17.2 billion and around 81,400 employees.
This is now the seventh tran­sac­tion that ARQIS has accom­pa­nied for AVS. Most recently, Jörn-Chris­­tian Schulze's team advi­sed AVS on the acqui­si­tion of Imple­nia SVA GmbH, a renow­ned provi­der in the field of construc­tion site safety based in Saarbrücken.
Advi­sors AVS Verkehrs­si­che­rung GmbH: ARQIS Rechts­an­wälte (Düssel­dorf)
Dr. Jörn-Chris­­tian Schulze (Lead; Corporate/M&A), Johan­nes Landry (Commer­cial), Dr. Ulrich Lien­hard (Real Estate); Coun­sel: Dr. Stepha­nie Lenze (Labor Law); Asso­cia­tes: Thomas Chwa­lek, Kamil Flak (both Corporate/M&A), Thi Kieu Chinh Nguyen (Labor Law), Jenni­fer Huschauer (Real Estate); Legal Specia­lists: Gloria Bitt­­ner-Schü­t­­zen­­dorf, Dr. Liliia Sagun (both Commercial)