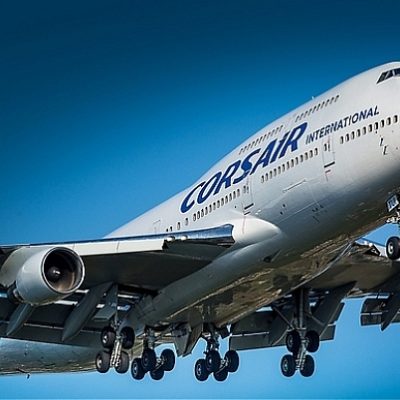 Allen & Overy advises TUI on sale of Corsair to INTRO Aviation
Cate­gory: Deals

25. March 2019
Frank­furt am Main -Allen & Overy LLP has advi­sed Hano­­ver-based TUI Group, the world's leading tourism group, on the sale of a majo­rity stake in French airline Corsair to German inves­tor INTRO Avia­tion. INTRO is acqui­ring 53 percent of Corsair in a first step. Under the agree­ment, TUI Group will initi­ally retain a mino­rity stake of 27 percent, while the Corsair employees' trust fund will retain 20 percent of the shares. Finan­cial details of the contract were not disclosed.
The sale will remove seven long-haul aircraft from TUI's fleet — three 747–400s and two A330-200s and two A330-300s.
Since the acqui­si­tion and inte­gra­tion of the former subsi­diary TUI Travel at the end of 2014, TUI AG has been successfully trans­for­med from a travel retailer into the leading inter­na­tio­nal inte­gra­ted tourism group with a focus on hotels, crui­ses and acti­vi­ties in vaca­tion desti­na­ti­ons. This stra­tegy resul­ted in nume­rous dispo­sals of non-core subsi­dia­ries. This expan­ded the scope for exten­sive invest­ments in hotels, ships and digi­tal plat­forms in order to streng­then TUI's future business.
The initia­ted sale crea­tes new and sustainable perspec­ti­ves for Corsair and the employees of the French airline. The inves­tor is an inves­tor specia­li­zing in avia­tion and avia­tion invest­ments. Corsair's busi­ness is part of the core busi­ness there.
The Allen & Overy team was led by part­ner Dr. Helge Schä­fer and coun­sel Dr. Jonas Witt­gens (Corporate/M&A, Hamburg) and part­ner Frédé­ric Moreau (Corporate/M&A, Paris); the team also included part­ners Dr. Heike Weber (Tax, Frank­furt) and Claire Toumieux (Labor, Paris). Heike Weber (Tax, Frank­furt) and Claire Toumieux (Labor, Paris) as well as asso­cia­tes Dr. Moritz Merke­nich (Corporate/M&A, Hamburg), Lucie Perrois (Labor), Lou-Andrea Bouet, Timo­thé Drezet and Carla Baeza (all Corporate/M&A, all Paris).
Inhouse legal support for the tran­sac­tion was provi­ded by Mr. Marcus Beger (TUI Group Legal/M&A).
Roth­schild (Frankfurt/Paris) was retai­ned as Finan­cial Advi­sor to TUI.
About Allen Overy
Allen & Overy is an inter­na­tio­nal law firm with appro­xi­m­ately 5,500 employees, inclu­ding appro­xi­m­ately 550 part­ners, in 44 offices worldwide.
Allen & Overy is repre­sen­ted in Germany at its offices in Düssel­dorf, Frank­furt am Main, Hamburg and Munich with appro­xi­m­ately 220 lawy­ers, inclu­ding 46 part­ners. The lawy­ers advise leading natio­nal and inter­na­tio­nal compa­nies prima­rily in the areas of banking, finance and capi­tal markets law, corpo­rate law and M&A, tax law as well as other areas of busi­ness law.