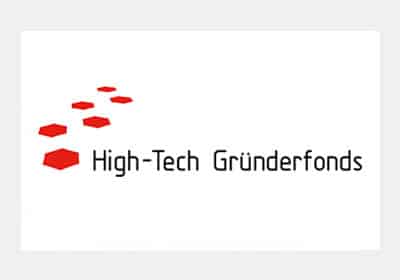 3 million in Series‑A for growth and development of Cytena
Cate­gory: Venture Capital

26. March 2019
Frei­burg — High-Tech Grün­der­fonds (HTGF) and two private inves­tors are convin­ced of the importance of cell sepa­ra­tion for the produc­tion of biophar­maceu­ti­cals and for gene­tic analy­ses in rese­arch and diagno­stics. 3 million will be inves­ted in the further deve­lo­p­ment of the tech­no­logy, the expan­sion of sales struc­tures and the deve­lo­p­ment of addi­tio­nal fields of appli­ca­tion for Cytena GmbH's single-cell printer.
The analy­sis of single biolo­gi­cal cells has rapidly gained importance in recent years. Single cells are used in the deve­lo­p­ment of modern drugs, so-called biophar­maceu­ti­cals, as well as in cancer and stem cell rese­arch. Cytena's family of single-cell prin­ters are labo­ra­tory instru­ments for hand­ling and sort­ing single, vital cells. They repre­sent an inno­va­tive tool for the life scien­ces and make a lasting contri­bu­tion to the deve­lo­p­ment and acce­le­ra­tion of new therapies.
"The tech­no­lo­gi­cal advan­tage of the single-cell prin­ter over compe­ting products does not mean that we can rest on it. Our goal is rather to under­stand and serve the needs of the custo­mer better and better. The new capi­tal crea­tes an important basis for this," says Cytena CFO Benja­min Steimle. In addi­tion, the invest­ment will help to capture further market share. Although the majo­rity of the world's ten largest phar­maceu­ti­cal compa­nies are alre­ady custo­mers of the Frei­­burg-based start-up, there is still a very large global market poten­tial waiting to be tapped.
Important mile­sto­nes on this path so far have included the recently concluded sales coope­ra­tion with an Ameri­can company and the expan­sion of the product family to include the x.sight devices. "The current round of finan­cing now puts us in a posi­tion to acce­le­rate the next steps for Cytena's success story," Steimle said.
Dr. Lena Krzy­zak, Invest­ment Mana­ger at HTGF: "With our Series A invest­ment, we want to build on the previous growth success of the seed funding. The company has deve­lo­ped rapidly and we have great confi­dence in the manage­ment team for further market expan­sion and product development."
About Cytena
Cyten­aTM is an estab­lished life science start-up. Spun off from the Frei­burg Insti­tute for Micro­sys­tems Engi­nee­ring (IMTEK) in 2014, Cytena mainly sells solu­ti­ons for cell hand­ling. The Cytena team has deve­lo­ped the paten­ted single-cell prin­terTM tech­no­logy, which allows the sepa­ra­tion of cells in a docu­men­ted, gentle and sterile process. The single-cell prin­ters have been manu­fac­tu­red in Germany and marke­ted world­wide since 2015. In 2018, the tech­no­logy was expan­ded to include the x.sightTM range of devices. A large propor­tion of the top ten phar­maceu­ti­cal compa­nies use single-cell prin­ters to produce clonal cell lines for anti­body production.
About High-Tech Gründerfonds
The seed inves­tor High-Tech Grün­der­fonds (HTGF) finan­ces tech­no­logy start­ups with growth poten­tial. With a total volume of 892.5 million euros distri­bu­ted across three funds and an inter­na­tio­nal part­ner network, HTGF has alre­ady supported more than 500 start­ups since 2005. His team of expe­ri­en­ced invest­ment mana­gers and startup experts supports the young compa­nies with know-how, entre­pre­neu­rial spirit and passion. The focus is on high-tech start-ups in the soft­ware, media and Inter­net sectors, as well as hard­ware, auto­ma­tion, health­care, chemi­cals and life scien­ces. More than EUR 2 billion in capi­tal has been inves­ted in the HTGF port­fo­lio by exter­nal inves­tors in around 1,400 follow-on finan­cing rounds to date. The fund has also successfully sold shares in more than 100 companies.
Inves­tors in the public-private part­ner­ship include the German Fede­ral Minis­try for Econo­mic Affairs and Energy, KfW, and 32 commer­cial enterprises.