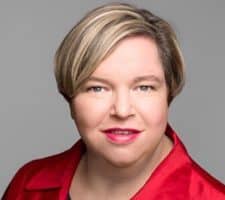 20th German Equity Day: Venture capital plays a decisive role
Cate­gory: People

4. June 2019
Berlin — 20th German Equity Day: The German Private Equity and Venture Capi­tal Asso­cia­tion (BVK) cele­bra­ted its anni­ver­sary with its annual confe­rence on June 4, 2019 and invi­ted top-class spea­k­ers. The German Fede­ral Minis­ter of Econo­mics and Tech­no­logy, Peter Altmaier, opened the Equity Day with his speech "For a strong SME sector of tomor­row" and clearly advo­ca­ted streng­thening Germany as a venture capi­tal location.
"A strong economy in this coun­try depends on a strong start-up scene. Howe­ver, espe­ci­ally in the growth phase, young compa­nies in Germany often do not have an easy time finding inves­tors. We still have some catching up to do here. It is important to me that inno­va­tions can emerge, grow and become world leaders in Germany," said the Fede­ral Minis­ter for Econo­mic Affairs and Energy. Altmaier stres­sed: "That is why we will conti­nue and also further deve­lop our compre­hen­sive set of instru­ments for large-volume start-up finan­cing. In doing so, it is also an important concern of mine to attract even more private inves­tors for venture capi­tal investments."
This was welco­med by Ulrike Hinrichs (photo), mana­ging board member of the BVK. "Only if we succeed in making venture capi­tal more attrac­tive to pension funds and insu­rance compa­nies will we have a chance of closing the invest­ment gap in follow-up finan­cing. This is where poli­cy­ma­kers are called upon to ensure that the finan­cing gap between German start­ups and their inter­na­tio­nal compe­ti­tors does not widen," said Hinrichs.
Gene­ral David H. Petraeus, former Direc­tor of the CIA and now Chair­man of the KKR Global Insti­tute, was another high­light on the morning of Equity Day. Petraeus made clear how important cyber secu­rity is in today's world and looked at the current secu­rity chal­lenges posed by the Internet.
Petraeus was follo­wed by a power talk with Dirk Roßmann, foun­der and CEO of the drugs­tore chain Dirk Ross­mann GmbH, and his long-stan­­ding finan­cing part­ner HANNOVER Finanz Group. The invest­ment company had been inves­ted in the company for 22 years. "Equity capi­tal as a spar­ring part­ner was the right decis­ion at all times: With the help of the HANNOVER Finanz Group, I was able to streng­then and further expand my busi­ness," Roßmann is convin­ced of his decision.
The BVK alre­ady has a tradi­tion with the finan­cial policy round­ta­ble at the Equity Day. This year, Antje Till­mann MdB (CDU), Lothar Binding MdB (SPD), Lisa Paus MdB (Bü90/Die Grünen), Dr. h.c. Hans Michel­bach (CSU) and Frank Schäff­ler MdB (FDP) with jour­na­list and daily presen­ter Ines Arland and took a look at deve­lo­p­ments in tax and fiscal policy.
For the second time, discus­sion panels were held in the after­noon in the Venture and Mittel­stand Corner, this time on fund­rai­sing, growth finan­cing and busi­ness succes­sion. The annual confe­rence concluded with a speech by BVK Deputy Board Spokes­man Max W. Römer with his view of the association's work and the role of equity capi­tal for Germany.
Change on the BVK Board
During the Gene­ral Meeting, Dr. Klaus Stöcke­mann, Jürgen von Wendorff and Peter Hiel­scher were bidden fare­well from the BVK Execu­tive Board, as they were reti­ring by rota­tion. The follo­wing persons have moved up to the Execu­tive Board Anette Görg­ner, Senior Port­fo­lio Mana­ger at TECTA Invest; Ferdi­nand von Sydow, Member of the Manage­ment Board of HQ Capi­tal; Dr. Robert Hennigs, Mana­ging Direc­tor and Part­ner at Fina­tem; Frank Hüther, Mana­ging Direc­tor at Abacus alpha; Joachim Rothe, Mana­ging Part­ner at LSP;Mark Schmitz, part­ner at Lake­star; and Ronald Ayles, Mana­ging Part­ner at Advent Inter­na­tio­nal and Mana­ging Direc­tor in Germany.
The two Board Spokesper­sons Dr. Regina Hodits and Dr. Chris­tian Stof­fel, the Deputy Board Spokesper­son Max W. Römer as well as Dr. Andreas Rodin and Peter Pauli will remain on the Board.