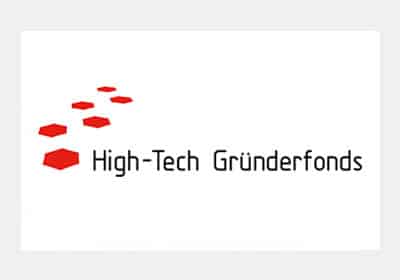 1 million euros seed capital for AI startup Hofmann & Stirner
Cate­gory: Venture Capital

28. Novem­ber 2018
Munich — Hofmann & Stir­ner Zuführ­sys­teme GmbH is recei­ving around €1 million to expand its digi­tal tech­no­lo­gies in the field of feeding tech­no­logy. High-Tech Grün­der­fonds and a busi­ness angel are parti­ci­pa­ting as inves­tors. The finan­cing round was broke­red by the BayStartUP inves­tor network. Hofmann & Stir­ner deve­lops feeding systems with the help of digi­tal twins using compu­ter aided design (CAD) and the simu­la­tion of produc­tion plants. They thus master the syste­ma­tic and sorted feeding of a large quan­tity of very small compon­ents into the manu­fac­tu­ring process of indus­trial products. Hofmann & Stirner's vision is the auto­ma­tic deve­lo­p­ment of any feeding system by means of arti­fi­cial intel­li­gence. With the seed finan­cing, Hofmann & Stir­ner aims to achieve further mile­sto­nes in tech­no­logy development.
Feeding systems are smal­ler indus­trial systems that feed small parts such as screws, etc. to larger manu­fac­tu­ring machi­nes. They ensure that compon­ents of a product are available at the right assem­bly point at the opti­mum time and in sorted form so that the corre­spon­ding products can be manu­fac­tu­red. They can be found in manu­fac­tu­ring proces­ses in indus­tries ranging from auto­mo­tive to elec­tro­nics. Up to now, these feeding systems have been manu­fac­tu­red almost exclu­si­vely in trial-and-error proces­ses by expe­ri­en­ced sheet metal workers with the aid of sample compon­ents. Hofman & Stirner's tech­no­logy digi­ti­zes this process. To achieve this, the company relies on a holi­stic approach consis­ting of the inno­va­tive ROTU machine archi­tec­ture and its own soft­ware tail­o­red to it. Seve­ral soft­ware modu­les interlock and map all rele­vant physi­cal proces­ses in the feeding system.
Each real ROTU thus emer­ges via its digi­tal image, expan­ding the trai­ning data­base for arti­fi­cial neural network lear­ning to fully auto­mate the deve­lo­p­ment of new ROTUs. The data­base forms the basis for lear­ning arti­fi­cial neural networks and helps to conti­nuously deve­lop the system. The goal is to obtain new ROTU systems for various mate­ri­als to be conveyed in a fully auto­ma­ted manner. "Anyone who only uses off-the-shelf soft­ware will fail in mecha­ni­cal engi­nee­ring due to digi­tiza­tion," says Daniel Hofmann, CEO and co-foun­­der of Hofmann & Stir­ner Zuführ­sys­teme GmbH. Hofmann & Stirner's solu­tion designs the feeding system so that users can convert it to convey a comple­tely new mate­rial in less than 2 minutes.
About BayStartUP
BayStartUP is the Bava­rian startup network for foun­ders, inves­tors and compa­nies. With the Bava­rian Busi­ness Plan Compe­ti­ti­ons, an exten­sive coaching offer and Germany's largest inves­tor network, it supports start­ups in opti­mi­zing their stra­tegy, buil­ding their busi­ness and finding start-up or growth capi­tal. For private and insti­tu­tio­nal inves­tors, BayStartUP ensu­res a quali­fied deal flow and offers startup insights at exclu­sive busi­ness angel meetings and inves­tor confe­ren­ces. With nati­on­wide startup indus­try matchings and concep­tual offers, BayStartUP advi­ses estab­lished compa­nies on the deve­lo­p­ment of suita­ble stra­te­gies for coope­ra­tion with start­ups. Through BayStartUP, foun­ders have cont­act oppor­tu­ni­ties with more than 280 listed busi­ness angels, over 100 insti­tu­tio­nal inves­tors and finan­cing from €50,000 to €6 million. Each year, BayStartUP's inves­tor network brokers around €50 million to start­ups, espe­ci­ally in the early stages. So far, more than 1,600 compa­nies have emer­ged from the Bava­rian Busi­ness Plan Compe­ti­ti­ons. Today, they are active on the market with appro­xi­m­ately 11,400 employees and gene­rate sales of around 1 billion euros. They have about 400 parti­ci­pant teams each year.