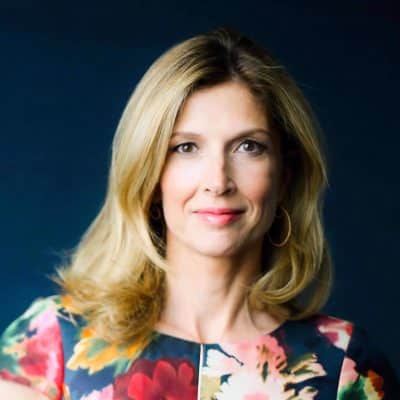 YPOG advises Zenjob on Euro 45 million financing round
28. Febru­ary 2022
Berlin — Recrui­ting startup Zenjob has raised a total volume of € 45 million in its latest finan­cing round. This was led by Aragon Global, foun­ded in 2001 by Ann Dias (pictu­red), with rene­wed parti­ci­pa­tion from exis­ting inves­tors inclu­ding Acton Capi­tal, Atlan­tic Labs, Forestay and AXA Venture Part­ners. — A YPOG team co-led by Benja­min Ullrich and Adrian Haase provi­ded compre­hen­sive consul­ting services to the Berlin-based startup Zenjob.
Zenjob is a digi­tal staf­fing company that matches workers with suita­ble part-time jobs across nume­rous indus­tries, inclu­ding e‑commerce, logi­stics, retail, and services. To date, the company has placed over one million jobs in Germany and the Netherlands.
The addi­tio­nal capi­tal will be used for the company's Euro­pean expan­sion. To this end, Zenjob will launch in the UK later this year and invest in other Euro­pean markets. Zenjob will also expand its acti­vi­ties in Germany and the Nether­lands. In addi­tion, the tech­no­logy plat­form is being further deve­lo­ped to enable new data-driven
Enable auto­ma­tion capa­bi­li­ties for Zenjob's rapidly growing custo­mer base. In addi­tion to the expan­sion of job cate­go­ries, the team will also be enlarged.
Consultant:inside Zenjob: YPOG
Dr. Benja­min Ullrich (Co-Lead, Tran­sac­tions), Part­ner, Dr. Adrian Haase (Co-Lead, Tran­sac­tions), Asso­cia­ted Part­ner, Chris­tiane Schnitz­ler (Tran­sac­tions), Associate
About Zenjob
Zenjob is a digi­tal recruit­ment market­place that matches workers with tempo­rary part-time jobs. With the Zenjob app, talents find and book jobs on an hourly basis and can flexi­bly decide when, where and for whom they work. Each month, more than 40,000 workers are hired in indus­tries such as logi­stics, e‑commerce, retail and services. Zenjob was foun­ded in 2015 by Fritz Trott, Cihan Aksa­kal and Frede­rik Fahning in Berlin and curr­ently employs over 350 people.
About YPOG
YPOG is a specia­list tax and commer­cial law firm opera­ting in the core areas of Corpo­rate, Funds, Liti­ga­tion, Tax, Tran­sac­tions, IP/IT, Notary Services, Banking + Finan­cial Services and FinTech + Block­chain. The YPOG team advi­ses a wide variety of clients. These include emer­ging tech­no­logy compa­nies and family-run medium-sized enter­pri­ses as well as corpo­ra­ti­ons and private equity/venture capi­tal funds. YPOG is one of the leading addres­ses for venture capi­tal, private equity and fund struc­tu­ring in Germany. The firm and its part­ners are natio­nally and inter­na­tio­nally ranked by JUVE, Best Lawy­ers, Legal 500, Focus, and Cham­bers and Part­ners. Today, YPOG employs more than 90 expe­ri­en­ced lawy­ers, tax advi­sors, tax specia­lists and a notary in three offices in Berlin, Hamburg and Colo­gne. www.ypog.law