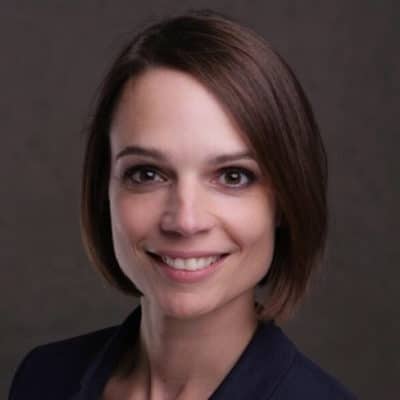 Vogel Heerma Waitz advises PlusDental on EUR 32 million Series‑C deal.
15. June 2020
Berlin — Plus­Den­tal has closed a EUR 32 million Series C finan­cing round. The core of the Plus­Den­tal busi­ness is the sale of trans­pa­rent dental trays and the digi­tiz­a­tion of denti­stry. In addi­tion to the exis­ting inves­tors HV Holtz­brinck Ventures and Lakestar , PING AN and Chris­tian Wegner are also parti­ci­pa­ting in PlusDental's finan­cing round. Plus­DEn­tal was advi­sed by Dr. Clemens Waitz, Sabine Röth, Dr. Jan Heerma and Lorenz Frey from the law firm Vogel Heerma Waitz.
This makes the Berlin-based start-up, foun­ded in 2017, one of Europe's leading health tech compa­nies with a total valua­tion of over 100 million euros. Plus­Den­tal is led by indus­trial engi­neer and expe­ri­en­ced mana­ger Eva-Maria Meij­nen (photo), former McKin­sey consul­tant Dr. Peter Baum­gart and well-known entre­pre­neur and angel inves­tor Lukas Bros­se­der, who already success­fully took his previous company public in New York.
PlusDental's mission is to provide all pati­ents with access to high-quality and inno­va­tive denti­stry. As a pioneer in digi­tiz­a­tion, Plus­Den­tal has mana­ged to become the leading Euro­pean digi­tiz­a­tion part­ner for dentists after just two and a half years and has so far mana­ged over 15,000 dental correc­tions in Germany, Austria, Switz­er­land, the UK and Spain at the highest medi­cal level.
Among the well-known inves­tors such as HV Holtz­brinck Ventures and Lakestar, Chris­tian Wegner, foun­der of the Berlin-based re-commerce plat­form Momox, was joined by Hong Kong-based insurance group Ping An through its Global Voya­ger Fund. Ping An, as a tech­­no­­logy-based finan­cial services company and a global leader in tele-medi­­cine, opera­tes the "Ping An Good Doctor" plat­form with over 700,000 digi­tal doctor visits daily. Plus­Den­tal thus bene­fits not only from the high invest­ment volume but also from a wealth of expe­ri­ence and in-depth know­ledge in the field of digi­tal medicine.
Plus­Den­tal consul­tants: Vogel Heerma Waitz
Dr. Clemens Waitz, Sabine Röth, Dr. Jan Heerma, Lorenz Frey
About Vogel Heerma Waitz
Vogel Heerma Waitz is a Berlin-based law firm specia­li­zing in growth capi­tal, tech­no­logy and media that has been opera­ting since May 2014