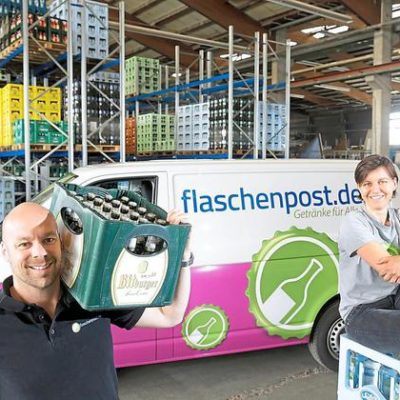 Tiger Global: 50 million euros for German start-up Flaschenpost
Cate­gory: Private Equity

15. March 2019
Müns­ter — A Gleiss Lutz team has advi­sed US finan­cial inves­tor Tiger Global Manage­ment LLC on a multi-million venture capi­tal finan­cing for German start-up Flaschen­post, in connec­tion with the acqui­si­tion of a mino­rity stake in Flaschen­post. The Müns­­ter-based company is recei­ving an invest­ment of €50 million from Tiger Global, which will be used in the first step for natio­nal growth and in the next for inter­na­tio­nal growth.
Bottle Post was foun­ded in 2016: via the company's website, custo­mers can have drinks deli­vered within two hours. Flaschen­post opera­tes in eight German regi­ons and says it deli­vers up to 50,000 orders a week. Curr­ently, around 1,700 drivers, warehouse staff and office employees work for the company. In addi­tion to Tiger Global , other well-known venture capi­tal funds have inves­ted in Flaschen­post, inclu­ding Cherry Ventures and Vorwerk Ventures.
Tiger Global was foun­ded in New York City in 2001. The venture capi­tal and private equity inves­tor has one of its invest­ment focu­ses in the area of e‑commerce. Gleiss Lutz has regu­larly advi­sed Tiger Global on invest­ments in Germany for many years, such as Hitmeis­ter or Fein­tech­nik Eisfeld (Harry's).
Advi­sor Tiger Global: Gleiss Lutz
Lead part­ners Dr. Jan Bals­sen (Part­ner, Private Equity) and Dr. Ralf Mors­häu­ser (Part­ner, Corporate/M&A, both Munich)
Dr. Olaf Hohle­fel­der (Munich), Dr. Hilmar Hütten (Düssel­dorf), Florian Schorn, Stepha­nie Daus­in­ger (both Munich, all Corporate/M&A), Dr. Iris Bene­­dikt-Bucken­­leib (Coun­sel, Anti­trust, Munich), Dr. Timo Bühler (Finan­cing Law, Frank­furt), Dr. Stef­fen Krie­ger (Part­ner, Düssel­dorf), Dr. Eva Heup (Munich), Jose­fine Chakrab­arti (Berlin, all Labor Law), Dr. Chris­tian Hamann (Part­ner, Berlin, Data Protec­tion), Dr. Phil­ipp Naab (Coun­sel, Frank­furt, Real Estate), Dr. Alex­an­der Molle (Part­ner, Berlin), Dr. Manuel Klar (Munich), Dr. Matthias Schilde (Berlin, all IP/IT), Dr. Britta Kamp (Stutt­gart, Litigation).