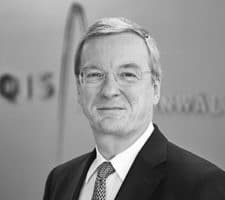 Sekisui Plastics acquires majority stake in Proseat
Cate­gory: Deals

5. Febru­ary 2019
Munich — ARQIS advi­sed Seki­sui Plas­tics Europe GmbH, Munich, on the acqui­si­tion of a 75 percent stake in Proseat GmbH & Co KG, Mörfel­­den-Wall­­dorf, and seven other Proseat compa­nies from Recti­cel NV/SA, Belgium.
Proseat was foun­ded in 1999 as a joint venture between Recti­cel and its Cana­dian part­ner Wood­bridge Foam Corpo­ra­tion. The company supplies direct suppli­ers (Tier 1) and origi­nal equip­ment manu­fac­tu­r­ers (OEM) in the auto­mo­tive indus­try with molded seat cushions and head and armrests made of poly­ure­thane. The Proseat Group consists of eight compa­nies in six Euro­pean count­ries (Germany, France, Great Britain, Poland, Spain and the Czech Repu­blic). It occu­p­ies a leading posi­tion as Europe's largest inde­pen­dent manu­fac­tu­rer of parts (seat uphols­tery mate­rial, trim parts such as head­rests and armrests, and foamed molded parts) for Euro­pean auto­mo­tive compa­nies. The auto­mo­tive indus­try is curr­ently under­go­ing signi­fi­cant change, charac­te­ri­zed by self-driving cars and elec­tric vehic­les. In auto­mo­tive parts, there is a growing need for mate­ri­als that help reduce envi­ron­men­tal impact, such as weight reduc­tion and ther­mal insulation.
ARQIS' advi­sory services included assis­tance with legal due dili­gence in a total of seven juris­dic­tions, struc­tu­ring, and contract draf­ting and nego­tia­tion. ARQIS led an inter­na­tio­nal and multi­di­sci­pli­nary legal team consis­ting of Cuat­re­ca­sas (Spain), Dentons (Czech Repu­blic, Poland), Gide (France), Nauta­Du­tilh (Belgium) and RPC (UK), as well as Held Jagut­tis (Public Commer­cial Law/Regulatory) and RCAA (Anti­trust).
Advi­sors to Seki­sui Plas­tics: ARQIS Rechts­an­wälte (Düsseldorf/Munich)
Prof. Dr. Chris­toph von Einem (photo), Dr. Shigeo Yama­guchi (both lead); Eber­hard Hafer­malz, Dr. Meiko Dill­mann, Dr. Lars Laeger (all Corporate/M&A), Dr. Andrea Panzer-Heemeier (Labor Law), Dr. Ulrich Lien­hard (Real Estate), Marcus Noth­hel­fer (IP & Commer­cial; Munich), Dr. Mirjam Boche (W&I Insu­rance). Coun­sel: Dr. Phil­ipp Maier (IP & Commer­cial; Munich). Asso­cia­tes: Mauritz von Einem (Lead Asso­ciate; Corporate/M&A/Tax), Dr. Florian Kotman, Elisa­beth Falte­rer (Munich) (both Corporate/M&A), Dr. Hendrik von Mellen­thin, Dr. Markus Schwip­per (Munich) (both Labor Law), Jenni­fer Danisch (Real Estate).
About ARQIS
ARQIS is an inde­pen­dent busi­ness law firm opera­ting in Germany and Japan. The firm was foun­ded in 2006 at its current offices in Düssel­dorf, Munich and Tokyo. Around 45 profes­sio­nals advise dome­stic and foreign compa­nies at the highest level on the core issues of German and Japa­nese busi­ness law. The focus is on M&A, corpo­rate law, private equity, venture capi­tal, employ­ment law, private clients, intellec­tual property, liti­ga­tion as well as real estate law and tax law.