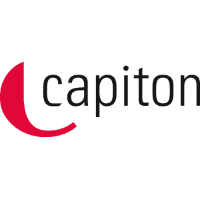 Secondary: Capiton sells Prefere Resins Group to Silverfleet Capital
Cate­gory: Private Equity

11. May 2018
Berlin — The private equity company capi­ton AG sells its shares in Prefere Resins, one of the Euro­pean market leaders for the produc­tion and distri­bu­tion of phen­o­lic resins, to Silver­fleet Capi­tal. In 2017, the appro­xi­m­ately 320 employees of Prefere Resins gene­ra­ted sales of 222 million euros.
Prefere Resins is one of the Euro­pean market leaders for the deve­lo­p­ment, produc­tion and distri­bu­tion of phen­o­lic resins. The areas of appli­ca­tion are many and varied; phen­o­lic resins are used in the wood proces­sing indus­try, in the insu­la­tion indus­try, in mecha­ni­cal engi­nee­ring and in the auto­mo­tive indus­try, among others. In addi­tion to its head­quar­ters in Erkner near Berlin, Prefere Resins has subsi­dia­ries in Austria, France, Great Britain, Poland and Roma­nia, as well as two sites in Finland.
About the tran­sac­tion In Janu­ary 2014, capi­ton acqui­red the majo­rity of shares in the Prefere Resins Group as part of a carve-out of the Euro­pean phen­o­lic resin acti­vi­ties from the Scan­di­na­vian chemi­cal group Dynea. In 2016, capi­ton was alre­ady able to successfully imple­ment a refi­nan­cing of the company. As part of this tran­sac­tion, Inter­me­diate Capi­tal Group ("ICG") acqui­red a mino­rity inte­rest in Prefere Resins and the manage­ment team increased its stake in the Company. Under the tran­sac­tion now signed, capi­ton and ICG will sell all shares in Prefere Resins. The tran­sac­tion is still subject to custo­mary market condi­ti­ons. The parties have agreed not to disc­lose the detailed terms of the transaction.
Consul­tant capi­ton AG:
Alan­tra (M&A, Debt Advisory)
Sidley Austin
BMH Bräu­ti­gam & Part­ner (Legal)
Deloitte (Commer­cial & Financial)
EY (Tax)
ERM (Envi­ron­men­tal)
About capi­ton AG
capi­ton is an inde­pen­dent, owner-mana­­ged private equity company mana­ging a total fund volume of € 1.0 billion. Curr­ently, 11 medium-sized compa­nies are in capi­ton AG's invest­ment port­fo­lio. capi­ton accom­pa­nies manage­ment buy-outs and growth finan­cing for estab­lished medium-sized compa­nies as an equity partner.