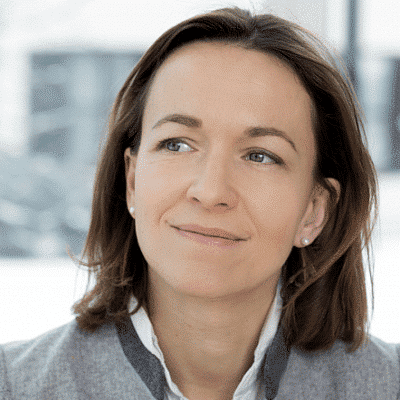 SchahlLED Lighting was sold to Active Capital Company
Cate­gory: Private Equity

3. April 2019
Munich/ Grün­wald — Hübner Schlös­ser & Cie (HSCie) exclu­si­vely advi­sed the share­hol­ders of Schahl­LED Light­ing GmbH on the sale of a majo­rity stake to the private equity fund Active Capi­tal Company (ACC). The mana­ging part­ners remain mino­rity share­hol­ders and, toge­ther with the new inves­tor, will conti­nue to actively promote the growth stra­tegy of Schahl­LED in the future. One of the goals set is now to bring the bene­fits of leading smart LED solu­ti­ons to a broa­der Euro­pean indus­trial custo­mer base.
"Envi­ron­men­tally friendly green tech­no­lo­gies and smart solu­ti­ons are play­ing an incre­asingly important role in today's economy. With its range of intel­li­gent func­tional LED solu­ti­ons, Schahl­LED effi­ci­ently combi­nes both areas and has also opti­mally posi­tio­ned itself to bene­fit from the emer­ging trend towards an indus­trial Inter­net of Things. In Active Capi­tal Company, Schahl­LED has found the ideal part­ner to take the company to the next level and imple­ment their successful busi­ness model across Europe," explains Sabine Moel­ler (photo), part­ner at HSCie and project mana­ger for this transaction.
HSCie advi­sed the sellers in all steps of the sales process. The two mana­ging part­ners comment, "We are plea­sed to have selec­ted HSCie as our advi­sor. With HSCie, we had a highly profes­sio­nal and compe­tent part­ner at our side in this crucial phase. In addi­tion to crucial inves­tor access and excel­lent process manage­ment and nego­tia­tion skills, HSCie also stands out for its huma­nity and unwa­ve­ring commitment."
About Schahl­LED Lighting
Schahl­LED is a leading full-service provi­der of intel­li­gent LED light­ing solu­ti­ons with a focus on indus­trial appli­ca­ti­ons. The company's prede­ces­sor was formed in 1999, while the company was estab­lished through a spin-off in 2006 and acqui­red by manage­ment in a manage­ment buy-in in 2012. Schahl­LED has its head­quar­ters in Munich and is active in the entire DACH region as well as in Poland. The company is a full-service provi­der from project design, manu­fac­tu­ring and deli­very of intel­li­gent LED light­ing systems, to instal­la­tion, soft­ware inte­gra­tion and data analy­sis. The company hand­les over a hundred major projects a year with a network of sales and service part­ners in nort­hern Germany, central Germany, Austria, Switz­er­land and Poland. www.schahlled.de.
About Active Capi­tal Company
Active Capi­tal Company is an inde­pen­dent private equity fund focu­sed on small and medium-sized compa­nies in the Nether­lands and Germany. ACC invests in compa­nies in the indus­trial, whole­sale and service sectors with sales of between EUR 10 and 100 million. Through an entre­pre­neu­rial and proac­tive approach, ACC maxi­mi­zes the long-term value of its invest­ments by assis­ting manage­ment in execu­ting value-added projects and provi­ding access to its exten­sive part­ner network. www.activecapitalcompany.com.
About HSCie
Hübner Schlös­ser & Cie, is an inter­na­tio­nally active, inde­pen­dent corpo­rate finance consul­ting firm based in Munich. In recent years, HSCie has comple­ted more than 150 tran­sac­tions in various indus­tries with a total volume of more than € 17 billion. HSCie is one of the leading consul­ting firms in Germany in the segment of medium-sized transactions.