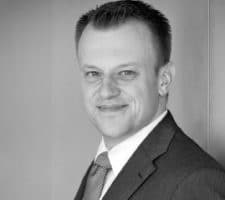 Sankyo Tateyama takes over foundry business of Aluwerk Hettstedt
9. April 2019
Duesseldorf/Munich — ARQIS has awarded Sankyo Tatey­ama, Inc. on the acqui­si­tion of the alumi­num foundry busi­ness of Aluwerk Hett­stedt GmbH (AWH), a manu­fac­tu­rer of alumi­num castings and extru­ded products, and the entire busi­ness of RMG Metall­fach­han­del GmbH (RMG), a distri­bu­tor of semi-finis­hed metal products. The parties have agreed not to disc­lose the purchase price.
AWH is a manu­fac­tu­rer of cast alumi­num billet and extru­si­ons, specia­li­zing in medium and hard alloy casting. RMG acts as AWH's exclu­sive distri­bu­tion unit and is an inte­gral part of the over­all transaction.
With the acqui­si­tion of AWH and RMG, Sankyo Tatey­ama will enable its subsi­diary, ST Extru­ded Products Group (STEP‑G), to streng­then its supply capa­bi­li­ties for the auto­mo­tive, aero­space and rail sectors.
Advi­sors to Sankyo Tatey­ama: ARQIS Rechts­an­wälte (Düsseldorf/Munich)
Eber­hard Hafer­malz, Foto (Lead), Dr. Shigeo Yama­guchi (both Corporate/M&A), Dr. Andrea Panzer-Heemeier, Dr. Tobias Brors (both Labor), Dr. Ulrich Lien­hard (Real Estate), Marcus Noth­hel­fer (IP & Commer­cial). Ulrich Lien­hard (Real Estate), Marcus Noth­hel­fer (IP & Commer­cial); Coun­sel: Patrick Schöld­gen (Corporate/M&A), Dr. Phil­ipp Maier (IP & Commer­cial); Asso­cia­tes: Dr. Hendrik von Mellen­thin, Martin Wein­gärt­ner (both Labor Law), Jenni­fer Huschauer (Real Estate)
Held Jagut­tis (Colo­gne): Dr. Malte Jagut­tis, Dr. Simeon Held (both regu­la­tory and envi­ron­men­tal law)
RCAA (Frank­furt): Evelyn Niit­vaeli (Anti­trust)
About ARQIS
ARQIS is an inde­pen­dent busi­ness law firm opera­ting in Germany and Japan. The firm was foun­ded in 2006 at its current offices in Düssel­dorf, Munich and Tokyo. Around 45 profes­sio­nals advise dome­stic and foreign compa­nies at the highest level on the core issues of German and Japa­nese busi­ness law. The focus is on M&A, corpo­rate law, private equity, venture capi­tal, employ­ment law, private clients, intellec­tual property, liti­ga­tion as well as real estate law and tax law. For more infor­ma­tion, visit www.arqis.com.