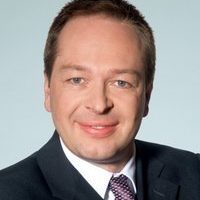 Rödl & Partner advises SPORTTOTAL on capital increase
18. Febru­ary 2019
Colo­gne / Munich — Rödl & Part­ner has compre­hen­si­vely advi­sed the Colo­­gne-based media company SPORTTOTAL AG, which is listed on the regu­la­ted market of the Frank­furt Stock Exch­ange (Gene­ral Stan­dard), on the successful place­ment of more than 2.5 million new shares by way of a capi­tal increase. The Rödl & Part­ner team was led by Dr. Oliver Schmitt.
The gross issue proceeds of around EUR 3.08 million are to be used prima­rily to finance corpo­rate invest­ments such as the Virtual Spon­so­ring Exch­ange (VISPEX), an online market­place for sports rights, and to finance the Group's working capi­tal, inclu­ding in parti­cu­lar the pre-finan­cing of race­track projects.
Around 70 percent of the new shares were subscri­bed by exis­ting share­hol­ders, the remai­ning 30 percent by a stra­te­gic inves­tor. The new shares were placed at a subscrip­tion price of 1.20 euros per new share.
Consul­tant SPORTTOTAL AG Rödl & Part­ner Munich
Dr. Oliver Schmitt, D.E.A. (Rennes I), Attor­ney at Law, Part­ner (Capi­tal Markets Law, Stock Corpo­ra­tion Law) Mario Schulz, MA (Dunelm), Attor­ney at Law, Asso­ciate Part­ner (Capi­tal Markets Law, Stock Corpo­ra­tion Law) Tobias Reiter, Attor­ney at Law, Senior Asso­ciate (Capi­tal Markets Law, Stock Corpo­ra­tion Law) Moritz Sippel, Attor­ney at Law, Asso­ciate (Capi­tal Markets Law, Stock Corpo­ra­tion Law)