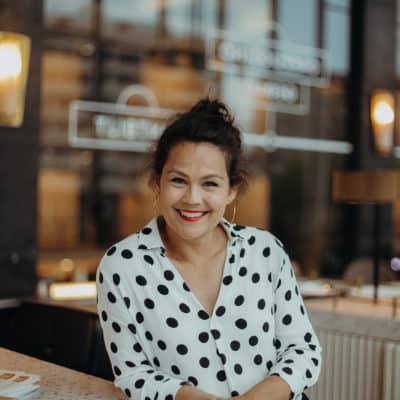 Proventis supports sale of German tsd to Spanish SeproTec
22. April 2022
Munich — Sepro­Tec Multi­lin­gual Solu­ti­ons has acqui­red 100% of the shares in tsd Tech­­nik-Spra­chen­­dienst GmbH from Dina Frei­bott (photo), who has deve­lo­ped the company over the past 30 years into one of the world's 30 leading language service provi­ders based in Germany. Domi­ni­que Puls and Stefan Puls as tsd manage­ment team will keep their roles in the company as mana­ging direc­tors and will be part of the future setup of SeproTec.
Proven­tis Part­ners exclu­si­vely advi­sed tsd Tech­­nik-Spra­chen­­dienst GmbH, Cologne/Germany, on the sale to Sepro­Tec Multi­lin­gual Solu­ti­ons, Madrid/Spain.
McDer­mott Will & Emery advi­sed the share­hol­der of tsd Tech­­nik-Spra­chen­­dienst GmbH on the sale of the company to Sepro­Tec Multi­lin­gual Solu­ti­ons of Spain.
The role of Proven­tis Partners
Proven­tis Part­ners acted as exclu­sive M&A advi­sor to the share­hol­der, Dina Frei­bott (photo) and her manage­ment team, consis­ting of Domi­ni­que and Stefan Puls, on the sale of tsd. The consul­ting services inclu­ded the selec­tion of poten­tial buyers, discus­sions and nego­tia­ti­ons with the buyer, the coor­di­na­tion of the due dili­gence as well as the struc­tu­ring and nego­tia­tion of the econo­mic terms of the execu­ted share deal. The tran­sac­tion team of Proven­tis Part­ners consis­ted of Rainer Wieser (Part­ner, Munich), and Andreas König (Direc­tor, Munich).
The LSP market
Accord­ing to an analy­sis of the LSP market conduc­ted by Proven­tis Part­ners, the indus­try is facing a surge in supply as consu­mer demand for faster, more acces­si­ble media and other types of loca­liz­a­tion services incre­a­ses. There are six tech­no­logy trends: machine trans­la­tion (MT), auto­ma­ted work­flows (AW), auto­ma­ted quality assurance (AQA), trans­la­tion memory ™, trans­la­tion manage­ment systems (TMS), and arti­fi­cial intel­li­gence (AI)-based systems. There are two main reasons for this: decre­a­sing profit margins and the need for faster turnaround of trans­la­tion projects. Tech­no­logy enab­les a variety of tools and services that can incre­ase opera­tio­nal effi­ci­en­cies to coun­ter­act the conti­nual price erosion in the market­place, largely due to the proli­fe­ra­tion of strea­ming services and the incre­a­sing volume and speed at which audio, visual and textual content is consu­med in multi­ple languages around the globe.
Tran­sac­tion analy­ses of the last three years unders­core these trends: In 71 mergers and acqui­si­ti­ons and private place­ments, the total volume of language tech­no­logy tran­sac­tions amoun­ted to EUR 1.2 billion. Cross-border acti­vity in the sector remains strong, with 41% inter­na­tio­nal invest­ment from 24 buyer nati­ons in 22 target coun­tries. Most tran­sac­tions were made in the USA, China, Japan and Israel. Nearly two-thirds of all tran­sac­tions in the language tech­no­logy sector are private place­ments, with the rema­in­der being mergers and acqui­si­ti­ons, ranging from the largest deals of around EUR 800 million to smal­ler invest­ment rounds of EUR 10,000.
About Sepro­Tec
Sepro­Tec Multi­lin­gual Solu­ti­ons is a multi­lin­gual service provi­der ranked among the top 30 language service provi­ders in the world. Sepro­Tec, foun­ded in 1989, is one of the world's largest provi­ders of trans­la­tion and inter­pre­ting services and has been part of the port­fo­lio of Spanish private equity inves­tor Nazca Capi­tal since fall 2021. The acqui­si­tion of TSD marks the company's entry into the German market.
About tsd
Foun­ded in 1978 and head­quar­te­red in Colo­gne, Germany, tsd Tech­­nik-Spra­chen­­dienst GmbH has been success­fully opera­ting in the trans­la­tion and loca­liz­a­tion indus­try for over 45 years. With perso­nal and compre­hen­sive services, tsd has become an estab­lis­hed and expe­ri­en­ced provi­der of a wide range of language services in Germany and worldwide.
tsd pursues a holistic service approach that goes beyond the stan­dards of a clas­sic trans­la­tion agency. The company's core compe­ten­cies are multi­lin­gual projects: Trans­la­tion, review, vali­da­tion, termi­no­logy, MT solu­ti­ons, post-edit­ing, tran­screa­tion, language consul­ting. Inno­va­tive and effi­ci­ent proces­ses in areas such as quality assurance (DIN ISO 900, ISO 17100 and ISO 18587, ISO 27001) and tech­no­logy charac­te­rize the working methods of tsd. In parti­cu­lar, the in-house team of lingu­ists enab­les tsd to cover complex custo­mer requests, respond quickly and flexi­bly, and provide high quality services. A close and trans­pa­rent custo­mer rela­ti­ons­hip, coupled with custo­mi­zed, effi­ci­ent proces­ses, is part of tsd's self-image. www.tsd-int.com
Advi­sor to the share­hol­der of tsd Diana Frei­bott: McDer­mott Will & Emery
Dr. Niko­laus von Jacobs (Corporate/M&A, lead), Nina Siewert, Marcus Fischer (Coun­sel; both Tax Law, both Frank­furt), Dr. Phil­ipp Schäuble (Labor Law); Asso­cia­tes: Matthias Wein­gut, Dr. Robert Feind, LL.M., Dr. Fabian Appa­doo, Sebas­tian Gerst­ner (all Corporate/M&A)
About Proven­tis Partners
Proven­tis Part­ners is a part­­ner-led M&A advi­sory firm whose clients include a majo­rity of mid-sized family busi­nes­ses, corpo­rate subsi­dia­ries and private equity funds. With more than 30 M&A advi­sors, Proven­tis Part­ners is one of the largest inde­pen­dent M&A consul­tancies in the German-spea­­king region and looks back on more than 20 years of M&A expe­ri­ence and well over 300 comple­ted tran­sac­tions. The M&A consul­tants with offices in Düssel­dorf, Hamburg, Munich and Zurich are active in the sectors Indus­tri­als & Chemi­cals, Busi­ness Services, Consu­mer & Retail, TMT, Health­Care and Energy & Sustaina­bi­lity. Exclu­sive members­hip in Mergers Alli­ance — an inter­na­tio­nal part­ners­hip of leading M&A specia­lists — enab­les Proven­tis Part­ners to assist clients in 30 coun­tries in key markets world­wide. The members of the Mergers Alli­ance, with its more than 200 M&A profes­sio­nals, provide Proven­tis Part­ners and thus its clients with unique access to local markets in Europe, North America, Latin America, Asia and Africa.