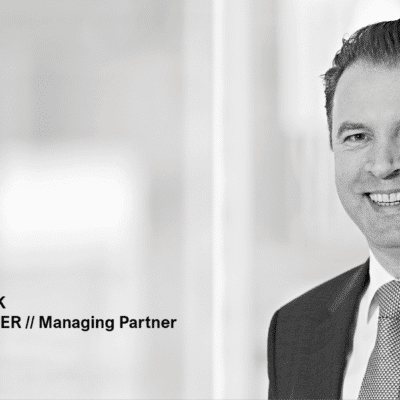 PREMIUM Equity Partners acquires heinekingmedia
8. July 2021
The funds advi­sed by PREMIUM Equity Part­ners acquire heine­king­me­dia toge­ther with KEMPEN Private Markets Fund, Amster­dam, as part of a succes­sion solu­tion for the previous foun­ders and the MADSACK Media Group. The parties have agreed not to disc­lose the purchase price. — With a team led by Hamburg part­ner Dr. Stefan Duhn­krack, Heuking Kühn Lüer Wojtek provi­ded legal advice to funds advi­sed by PREMIUM Equity Part­ners GmbH on the purchase of heine­king­me­dia GmbH.
heine­king­me­dia GmbH is a fast-growing hidden cham­pion in the field of digi­tiz­a­tion of educa­tio­nal insti­tu­ti­ons and schools, both class­rooms and pedagogy as well as admi­nis­tra­tion. The product port­fo­lio inclu­des colla­bo­ra­tive hard­ware and soft­ware solu­ti­ons (UCC / Unified Commu­ni­ca­ti­ons and Colla­bo­ra­tion) that digi­tally opti­mize the flow of infor­ma­tion and commu­ni­ca­tion between educa­tio­nal insti­tu­ti­ons, schools, students, teachers and parents. More than 10,500 schools in Germany use the products and services of the market leader. Over 1.5 million users use its GDPR-compli­ant mobile apps, messaging apps, and colla­bo­ra­tive soft­ware solu­ti­ons. They are suita­ble for both class­room and distance lear­ning, as well as for colla­bo­ra­tive use in virtual meeting rooms.
By suppor­ting PREMIUM, heine­king­me­dia will make a signi­fi­cant contri­bu­tion to the digi­tiz­a­tion of schools and educa­tio­nal insti­tu­ti­ons and acce­le­rate initia­ti­ves such as those of the German federal government under the Digi­tal­Pakt Schule to improve the digi­tal educa­tion infra­st­ruc­ture. In addi­tion, PREMIUM will enable growth to expand and globa­lize the product port­fo­lio, parti­cu­larly in soft­ware and content solutions.
The foun­ders of heine­king­me­dia will move to the new company advi­sory board. As the new CEO, Markus Doetsch — suppor­ted by Annette Ohlich — will streng­t­hen the manage­ment of heine­king­me­dia. Both have already success­fully mana­ged growth compa­nies in the digi­ta­liz­a­tion sector in the past.
PREMIUM Equity Part­ners is an invest­ment company foun­ded in 2011 with a focus on strong niche compa­nies in the DACH region with reve­nues between EUR 10 million and EUR 50 million. PREMIUM invests capi­tal in the context of growth finan­cing, succes­sion solu­ti­ons and spin-offs. For each invest­ment, PREMIUM combi­nes its many years of tran­sac­tion and finan­cing expe­ri­ence with the indus­try know-how of its indus­trial part­ners. heine­king­me­dia is PREMIUM's eighth tran­sac­tion. The invest­ment of PREMIUM Mittel­stand Fund II GmbH & Co KG bene­fits from the finan­cial support of the Euro­pean Union under the Euro­pean Fund for Stra­te­gic Invest­ments ("EFSI").
Advi­sor PREMIUM Fund: Heuking Kühn Lüer Wojtek
Dr. Stefan Duhn­krack (Lead Part­ner, M&A)
Tim Peter­mann (Head of Due Diligence)
Dr. Hans Markus Wulf (IT)
Dr. Søren Pietz­cker, LL.M. (IP)
Dr. Hans Henning Hoff (Commer­cial)
Dr. Carlo Schmidt (Labor Law)
Dr. Matthias Kühn, LL.M. (Procu­re­ment Law)
Beli­ar­dis Ehlert-Gasde (due dili­gence), all Hamburg
Dr. Katha­rina Pras­uhn, (Due Dili­gence), Munich
Thomas K. W. Schrell. LL.M. (funding)
Anja Harms (Finan­cing), both Frank­furt am Main