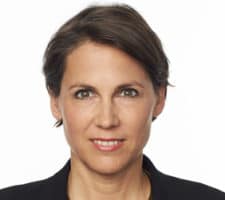 P+P advises EQT on the acquisition of the software company SUSE
4. July 2018
Munich — Swedish private equity inves­tor EQT has acqui­red SUSE, the world's leading open source soft­ware provi­der. P+P Pöllath + Part­ners advi­sed EQT on the transaction.
SUSE, head­quar­te­red in Nurem­berg, Germany, is a pioneer in open source soft­ware. With reve­nues of $320 million in 2017 and appro­xi­mately 1,400 employees world­wide, SUSE is a market leader in infra­st­ruc­ture and appli­ca­tion deli­very solu­ti­ons. SUSE's reli­able products and support services help custo­mers manage comple­xity, reduce costs and ensure busi­­ness-criti­­cal processes.
EQT is a Swedish finan­cial inves­tor specia­li­zing in growth-orien­­ted compa­nies. EQT is mainly active in Europe, Asia and North America and supports compa­nies in their sustainable expan­sion in the market. EQT aims to further expand SUSE's long-term growth and innovation.
Advi­sors to EQT: P+P Pöllath + Partners
P+P provi­ded legal and tax advice to EQT in connec­tion with the manage­ment invest­ment in the tran­sac­tion with the following Munich team:
Dr. Bene­dikt Hohaus (Part­ner, M&A/Private Equity, Manage­ment Parti­ci­pa­ti­ons) Dr. Barbara Koch-Schulte, Photo (Part­ner, M&A/Private Equity, Tax Law, Manage­ment Parti­ci­pa­ti­ons) Lorena Joana Echarri (Asso­ciate, M&A/Private Equity, Manage- ment Invest­ments) P+P regu­larly advi­ses EQT, for example on the sale of SAG to SPIE, on the sale of BSN medi­cal to the Swedish SCA or on the sale of CBR to the British Alteri Investors.