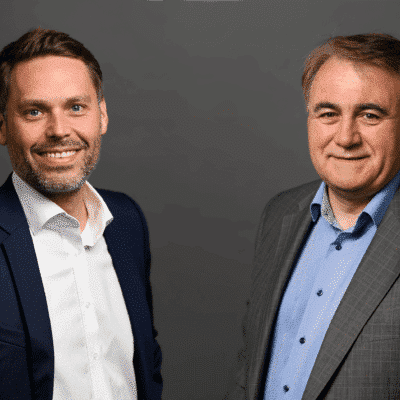 POELLATH advises AM Ventures on EUR 100 million fundraising
22. July 2022
Munich, Germany — AM Ventures, one of the world's leading addi­tive manu­fac­tu­ring (AM) venture capi­ta­lists, was advi­sed by POELLATH on the struc­tu­ring and fund­rai­sing of its first venture capi­tal fund focu­sed on indus­trial 3D prin­ting. The fund was successfully closed at the hard cap of EUR 100 million. Inves­tors include estab­lished family offices, asset mana­gers, SMEs and multi­na­tio­nals, as well as start-up foun­ders that AM Ventures has alre­ady supported. The company will use the fund to expand its strong port­fo­lio of 17 compa­nies and further advance the indus­trial 3D prin­ting indus­try worldwide.
Foun­ded in 2021 and based in Munich, AM Ventures is a leading venture capi­tal firm in the field of indus­trial 3D prin­ting (addi­tive manu­fac­tu­ring, AM). The company has supported over 20 successful compa­nies in seven count­ries on three conti­nents. The team has exten­sive tech­no­lo­gi­cal know-how and is well networked with the most expe­ri­en­ced experts in the field. As an invest­ment part­ner, the company provi­des a world-leading ecosys­tem for sustainable invest­ment in AM and offers entre­pre­neurs access to a large pool of indus­try veterans with deca­des of engi­nee­ring, manu­fac­tu­ring and manage­ment experience.
POELLATH compre­hen­si­vely advi­sed AM Ventures on all aspects of fund struc­tu­ring, contract docu­men­ta­tion and nego­tia­ti­ons with dome­stic and foreign inves­tors with the follo­wing Berlin fund team:
— Amos Veith, LL.M. (Aber­deen) (Part­ner, Lead)
— Dr. Robert Eberius, LL.M. (Stel­len­bosch) (Coun­sel)
About POELLATH
POELLATH is a market-leading inter­na­tio­nal busi­ness and tax law firm with more than 150 lawy­ers and tax advi­sors in Berlin, Frank­furt and Munich. We stand for high-end advice on tran­sac­tions and asset manage­ment. We offer legal and tax services from a single source. In our selec­ted and highly specia­li­zed prac­tice groups, we not only know the law, but also shape best prac­tice in the market toge­ther with our clients. Natio­nal and inter­na­tio­nal rankings regu­larly list our consul­tants as leading experts in their field.
We offer compre­hen­sive services in the follo­wing areas: Mergers & Acqui­si­ti­ons | Private Equity | Venture Capi­tal | Private Funds | Real Estate Tran­sac­tions | Corpo­rate and Capi­tal Markets | Finan­cing | Tax | Succes­sion and Wealth | Foun­da­ti­ons and Non-Profit Orga­niza­ti­ons | IP/IT, Distri­bu­tion and Anti­trust | Liti­ga­tion and Arbi­tra­tion. www.pplaw.de