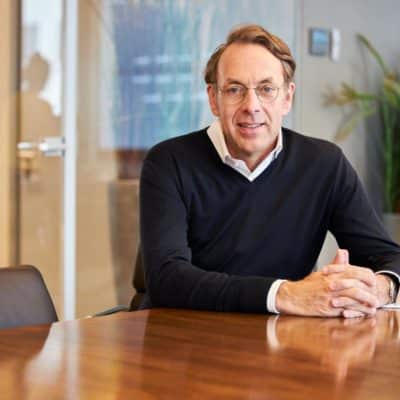 Pitch Software: USD 85 million round with lead investors Tiger Global and Lakestar
26. May 2021
Berlin — A Gleiss Lutz team has advi­sed US finan­cial inves­tor Tiger Global on the acqui­si­tion of a stake in Berlin-based soft­ware company Pitch Soft­ware GmbH (Pitch) as part of a finan­cing round. The funding round was led by Tiger Global and Lakestar as lead inves­tors; in addi­tion, exis­ting pitch inves­tors Index Ventures and Thrive Capi­tal parti­ci­pa­ted. In the finan­cing round, Pitch raised a total of appro­xi­mately $85 million.
Berlin-based soft­ware company Pitch, a presen­ta­tion plat­form for inno­va­tive work and digi­tal colla­bo­ra­tion, was foun­ded in 2018 and offers presen­ta­tion soft­ware with a focus on real-time colla­bo­ra­tion, intel­li­gent work­flows and intui­tive design features.
Tiger Global is a private equity inves­tor with invest­ment focus in the Inter­net and tech­no­logy sectors with over $60 billion in assets under manage­ment. Since 2001, the company has inves­ted in tech­no­logy compa­nies in over 30 coun­tries. Gleiss Lutz has been advi­sing Tiger Global on a regu­lar basis for many years
on its acti­vi­ties in Germany, most recently on invest­ments in fintech unicorn Mambu and legal tech startup BRYTER or the sale of its stake in Flaschenpost.
Advi­sor Tiger Global: Gleiss Lutz
tran­sac­tion: Dr. Ralf Mors­häu­ser (Part­ner, Lead), Melina Grau­schopf, Dr. Tobias Falk­ner (Coun­sel), Dr. Stepha­nie Daus­in­ger (all M&A/PE, Munich), Dr. Alex­an­der Molle (Part­ner), Dr. Matthias Schilde (both IP/IT, Berlin), Dr. Johann Wagner (Part­ner, Tax Law, Hamburg), Dr. Chris­tian Hamann (Part­ner), Simon Wegmann (both Data Protec­tion Law, Berlin), Dr. Jens Günther (Part­ner), Dr. Matthias Bögl­mül­ler (both Labor Law, Munich), Dr. Jacob von Andreae (Part­ner), Aylin Hoffs (both Public Commer­cial Law, Düsseldorf).