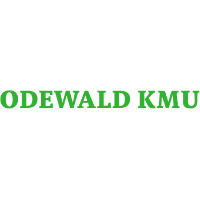 Odewald KMU II acquires Langer & Laumann Ingenieurbüro
Cate­gory: Private Equity

19. Janu­ary 2018
Colo­gne — A team led by Dr. Pär Johans­son from Heuking Kühn Lüer Wojtek 's Colo­gne office advi­sed Odewald KMU II, a German invest­ment company specia­li­zing in medium-sized compa­nies, on the acqui­si­tion of Langer & Laumann Inge­nieur­büro GmbH from Nordwalde.
Langer & Laumann Inge­nieur­büro GmbH specia­li­zes in the instal­la­tion and moder­niza­tion of door drives for eleva­tors and safety doors on or in machi­nes. The previous mana­ging majo­rity share­hol­ders have taken a reverse stake in the tran­sac­tion. They will conti­nue to lead the group.
The Odewald KMU II Fund has a volume of 200 million euros and invests in a focu­sed manner in attrac­tive target markets in German-spea­king SMEs. The indus­try focus is on profi­ta­ble, fast-growing medium-sized compa­nies in the fields of "German engi­nee­ring", intel­li­gent services and health­care. The typi­cal invest­ment occa­si­ons are succes­sion arran­ge­ments and/or growth finan­cing. These compa­nies gene­rally gene­rate sales of between 20 and 100 million euros, have entre­pre­neu­rial manage­ment, are very successful opera­tio­nally and occupy a leading posi­tion in the rele­vant market. Equity invest­ments of 5 to 30 million euros are made per transaction.
The acqui­si­tion of Langer & Laumann Inge­nieur­büro GmbH is the third invest­ment of Odewald's second SME fund, follo­wing the acqui­si­tion of Betten Duscher Group in summer 2016 and Karl Schmidt Group in early 2017, on which Dr. Pär Johans­son and his team also advi­sed Odewald KMU. The Colo­gne M&A team works regu­larly with Odewald KMU and has alre­ady advi­sed on all tran­sac­tions of the first fund.
Advi­sor Odewald KMU II: Heuking Kühn Lüer Wojtek
Dr. Pär Johansson,
Dr. Chris­toph Schork, LL.M. (both M&A),
Tim Remmel, LL.M.,
Dr. Sascha Sche­wiola (Labor Law),
Dr. Verena Hoene, LL.M. (IP), all Cologne