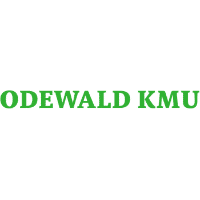 Odewald KMU II acquires a stake in the ARTUS Group
9. July 2019
Berlin — Odewald KMU II has acqui­red a majo­rity stake in ARTUS Gesell­schaft für Brand- und Wasser­scha­den­sa­nie­rung mbH and ARTUS Projekt GmbH with the support of Heuking Kühn Lüer Wojtek attorneys.
ARTUS is a regio­nally leading damage resto­ra­tion company in the field of fire, water and natu­ral hazard damage as well as conse­quen­tial damage with head­quar­ters in Langen­ha­gen near Hano­ver and a network of seven bran­ches in the region of Lower Saxony, Hamburg, Bremen, Berlin and Leip­zig. ARTUS was foun­ded in 2012 and curr­ently employs around 100 people. The company offers complete solu­ti­ons for the entire reha­bi­li­ta­tion process. The services offe­red here cover the entire resto­ra­tion process, from initial measu­res and damage logging to clea­ning, drying and complete resto­ra­tion. The clients of ARTUS are mainly insurance compa­nies and their customers.
To support further growth, the foun­ding share­hol­ders have ente­red into a part­ners­hip with Odewald KMU II, an invest­ment company specia­li­zing in high-growth medium-sized compa­nies. To this end, Odewald KMU II has acqui­red a majo­rity stake in ARTUS. The foun­ders conti­nue to hold a signi­fi­cant stake in the company. The parties have agreed not to disc­lose the amount of the invest­ment or further details of the shareholding.
The Odewald KMU II Fund with a volume of 200 million euros has ente­red into its seventh invest­ment with ARTUS. The Odewald KMU II Fund invests in attrac­tive target markets in German-spea­­king SMEs. The indus­try focus is on profi­ta­ble, fast-growing medium-sized compa­nies in the fields of "German engi­nee­ring", intel­li­gent services and health­care. The typi­cal invest­ment occa­si­ons are succes­sion arran­ge­ments and/or growth finan­cing. These compa­nies gene­rally gene­rate sales of between EUR 20 million and EUR 100 million, have entre­pre­neu­rial manage­ment, are very success­ful in opera­tio­nal terms and occupy a leading posi­tion in the rele­vant market. Equity invest­ments of five to 30 million euros are made per tran­sac­tion. The Colo­­gne-based private equity experts led by Dr. Pär Johans­son regu­larly advise Odewald KMU in this regard.
About ODEWALD
ODEWALD is one of the leading inde­pen­dent invest­ment compa­nies in Germany. The company invests prima­rily in high-growth medium-sized compa­nies in German-spea­­king coun­tries. The focus is on
specia­li­zed mecha­ni­cal engi­nee­ring, busi­ness services, IT, energy, medi­cal tech­no­logy and health­care. Inves­tors include insurance compa­nies, pension funds, asset manage­ment compa­nies, family offices and wealthy private investors.
Advi­sor Odewald KMU II: Heuking Kühn Lüer Wojtek
Dr. Pär Johans­son (Lead Partner),
Kris­tina Schnei­der, LL.M.,
Tim Remmel, LL.M.,
Laura Rilin­ger (all Private Equity, Corporate/M&A),
Dr. Sascha Sche­wiola (Labor Law),
Dr. Verena Hoene, LL.M. (IP), all Cologne