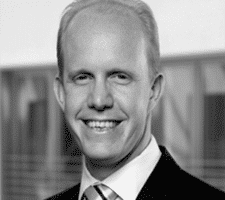 New head of industry at Permira comes from BCG
Cate­gory: People

14. Novem­ber 2018
Frank­furt a. M. — The finan­cial inves­tor Perm­ira is restruc­tu­ring its person­nel: BCG consul­tant Jens Riedl is to head the global indus­trial busi­ness from Frank­furt in the future.
Perm­ira, the British private equity inves­tor that is also very active in Germany, is repla­cing its head of global indus­trial busi­ness. From stra­tegy consul­tant to market player: Dr. Jens Riedl, 45, photo starts in Janu­ary in Frank­furt as the new head of the global indus­trial busi­ness of finan­cial inves­tor Permira.
Jens Riedl succeeds Tors­ten Vogt and Richard Carey, who previously mana­ged the indus­trial busi­ness jointly from the Frank­furt (Vogt) and New York (Carey) loca­ti­ons. The two long-stan­­ding Perm­ira part­ners will leave the finan­cial inves­tor at the end of the year, which Perm­ira said had alre­ady been deci­ded intern­ally for some time.