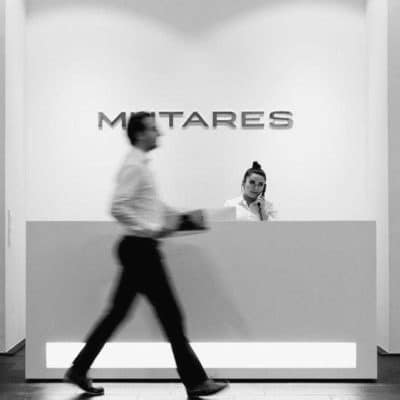 Mutares acquires three German Exteriors plants from Magna
20. May 2021
Munich — Auto­mo­tive supplier Magna has signed an agree­ment with listed invest­ment company Muta­res SE & Co. KGaA (Muta­res) to sell three German Exte­riors plants. The acqui­si­tion compri­ses Magna's three sites in Oberts­hau­sen, Sulz­bach and Idar-Ober­stein as well as the two satel­lite sites in Neckar­sulm and Klein-Krot­­zen­­burg with a total of 1,700 employees and sales of appro­xi­mately EUR 360 million.
The plants produce plastic compon­ents such as bumper and exte­rior trim, radia­tor gril­les and other trim compon­ents for leading OEMs in the premium segment and gene­rate sales of appro­xi­mately EUR 360 million. The tran­sac­tion is expec­ted to close in the third quar­ter of 2021. The business's main custo­mers include well-known German auto­ma­kers. The three plants have exten­sive design know-how and tech­ni­cally mature in-house deve­lo­p­ment capabilities.
Advi­sor Magna: Henge­ler Mueller

The part­ners Dr. Daniel Wiegand (Munich), Dr. Peter Weyland (Frank­furt) (both lead, M&A), Dr. Chris­tian Hoefs (Labor Law, Frank­furt), Prof. Dr. Dirk Uwer (Public Commer­cial Law, Düssel­dorf), Dr. Johan­nes Tieves (Finan­cing, Frank­furt) and Dr. Matthias Schei­fele (Tax, Munich), the Coun­sel Patrick Wilke­n­ing (Intel­lec­tual Property/IT) and Dr. Moritz Rade­ma­cher (Public Commer­cial Law) (both Düssel­dorf) and the Asso­cia­tes Dr. Achim Speng­ler, Dr. Florian Dendl, Dr. David Negen­born (all Munich), Dr. Nicho­las Kubesch (Frank­furt) (all M&A), Dr. Cars­ten Bormann (Düssel­dorf), Simone Terbrack (Berlin) (both Public Commer­cial Law), Dr. Sarah Milde (Anti­trust), Dr. Daniel Engel (Dispute Reso­lu­tion) (both Munich), Dr. Henning Hilke (Finan­cing), Dr. Sebas­tian Hein­richs (Tax) and Dr. Andreas Kaletsch (Labor Law) (all Frankfurt).