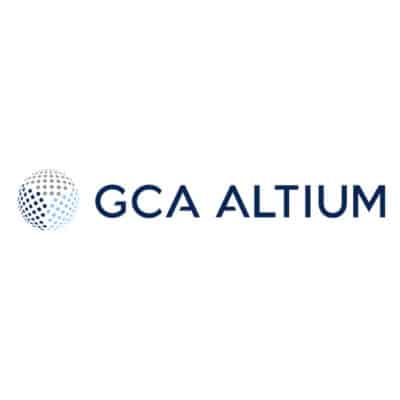 MidCapMonitor from GCA Altium: Fewer transactions in the German LBO market
13. Febru­ary 2019
Munich, Frank­furt, Zurich ‑Despite strong first half, only 89 LBO finan­cings in 2018 — first decline since 2012. After years of steady growth, the German LBO market has recor­ded a decline for the first time since the end of the finan­cial crisis. The number of comple­ted tran­sac­tions fell to 89 last year compa­red with 103 in 2017 — a drop of almost 15 percent. Alter­na­tive finan­ciers, on the other hand, conti­nued their success story unde­ter­red in 2018, defy­ing the gene­ral decline in the German LBO market. The market share of debt funds rises to almost 50 percent.
The current MidCap­Mo­ni­tor of the invest­ment bank GCA Altium, which regu­larly pres­ents lever­aged buyout finan­cings with a loan volume of between 20 and 500 million euros, shows for the In 2018 as a whole, debt funds accoun­ted for almost half of the German LBO market: At 35 percent, it has again incre­a­sed signi­fi­cantly compa­red with 2017 and now amounts to 48 percent. Of the 89 tran­sac­tions in 2018, Debt Funds success­fully execu­ted 43 tran­sac­tions. The banks' market share was still 65 percent in 2017 and has now shrunk to 52 percent with 46 transactions.
The success of alter­na­tive finan­cing parties is based on several factors. On the one hand, it can be obser­ved that banks are beco­m­ing more risk-averse in indi­vi­dual tran­sac­tions — espe­cially with cycli­cal compa­nies. More flexi­ble debt funds fill this gap, secu­ring tran­sac­tions that would not have been finan­ced with banks — or only much more conser­va­tively. On the other hand, a signi­fi­cantly incre­a­sed number of debt funds can now provide volu­mes of EUR 150 million and more per indi­vi­dual tran­sac­tion, making a complex banking club super­fluous. "The time advan­tage of larger, single-source finan­cings now plays a parti­cu­larly frequent role in compe­ti­tive auctions," comments Johan­nes Schmit­tat, Mana­ging Direc­tor in GCA Altium's Frank­furt office. It can also be obser­ved that buy-and-build stra­te­gies in parti­cu­lar are being finan­ced via alter­na­tive lenders. "The final matu­rity of the loans, as well as grea­ter flexi­bi­lity in terms, frees up capi­tal for growth through acqui­si­ti­ons," says Norbert Schmitz, also a mana­ging direc­tor at GCA Altium.
It is also striking that the success of alter­na­tive finan­cing parties is not limi­ted to Germany. Across Europe, 219 LBO tran­sac­tions were finan­ced by debt funds last year. "Compa­red to 2017, that's anot­her 22 percent incre­ase," says Norbert Schmitz. Howe­ver, Q4 saw the first signi­fi­cant quar­­ter-on-quar­­ter decline of 14 tran­sac­tions (down 23 percent). In addi­tion to Germany with 43 tran­sac­tions, alter­na­tive finan­cing was also used inten­si­vely in the UK (67 tran­sac­tions) and France (48 transactions).
Over­all, GCA Altium does not expect banks to regain lost market share in the near future. On the contrary, a further incre­ase in alter­na­tive finan­cing is expec­ted in 2019.
On the banking side, Commerz­bank conti­nued its success­ful first half of the year, ranking first for 2018 as a whole with 13 transactions.
Unicredit (10) was able to defend its 2nd place, whereas last year's market leader SEB (9) has to share 3rd place with Bayern LB (9). It is note­wor­thy here that the number of tran­sac­tions finan­ced by banks recor­ded a decre­ase of 32 percent and, at 46 in 2018, is signi­fi­cantly below the level of 2017 (68).
Even though the London large-cap and high-yield market faced fierce head­winds for low margins and very borrower-friendly terms several times in 2018, GCA Altium did not see any impact on the German LBO market. "Due to the conti­nued extre­mely compe­ti­tive envi­ron­ment between banks and debt funds, we expect stable condi­ti­ons in the short term," adds Norbert Schmitz.
About GCA Altium
GCA Altium is the Euro­pean divi­sion of GCA. The global invest­ment bank provi­des stra­te­gic M&A as well as capi­tal markets advi­sory services to growth compa­nies and market leaders. GCA opera­tes globally with over 400 experts in 18 loca­ti­ons in the US, Asia and Europe. Built by the people who run the busi­ness, GCA specia­li­zes in deals that require commit­ment, an unbia­sed view, exper­tise and unique networks. www.gcaaltium.com