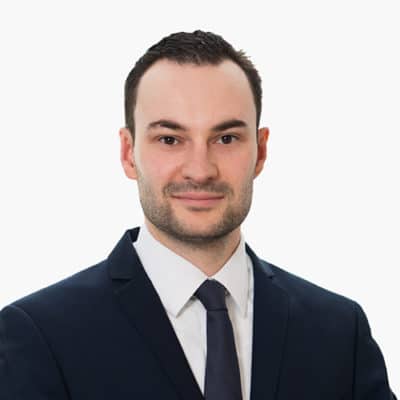 McDermott advises Belden on acquisition of NetModule Group
8. March 2022
Frank­furt a.M. — McDer­mott Will & Emery has appoin­ted Belden Inc. on the complete acqui­si­tion of the NetMo­dule Group. As a result of the stra­te­gic merger, NetMo­dule will become part of Belden's Indus­trial Network Solu­ti­ons (INS) busi­ness unit. Remo Viscardi, CEO of NetMo­dule AG, forms the new dual leader­ship toge­ther with Dr. Thomas Nies­sen, VP Busi­ness Deve­lo­p­ment INS.
Network infra­struc­ture provi­der Belden Inc. head­quar­te­red in St. Louis, USA, was foun­ded in 1902 and opera­tes manu­fac­tu­ring faci­li­ties in North and South America, Europe and Asia.
NetMo­dule AG, head­quar­te­red in Bern, is a leading manu­fac­tu­rer of commu­ni­ca­tion products for M2M and IoT. Foun­ded in 1998, the company now has offices in Basel and Winter­thur and subsi­dia­ries in Frank­furt and Hong Kong.
Against the back­ground of its proven exper­tise in the tech sector, the McDer­mott team led by part­ner Norman Wasse had alre­ady advi­sed Belden on the acqui­si­tion of network secu­rity soft­ware provi­der macmon secure GmbH.
Advice to Belden Inc.: McDer­mott Will & Emery, Frankfurt

Norman Wasse, LL.M. (Lead), Dr. Marion von Grön­heim, Lisa Schick­ling (both Asso­cia­tes; all Corporate/M&A), Dr. Kian Tauser, Dr. Gero Burwitz (Munich), Marcus Fischer (Coun­sel), Dr. Isabella Dennin­ger (Asso­ciate, Munich; all Tax), Dr. Deniz Tschamm­ler (Commercial/Regulatory, Munich), Dr. Oliver Hahn­elt, LL.M., Dr. Niko­las Kout­sós (Coun­sel), Markus Cejka, LL.M. (Asso­ciate; all Finance), Dr. Maxi­mi­lian Clos­ter­meyer, Tina Zeller, Elena Platte, LL.M. (both Asso­cia­tes; all Real Estate), Dr. Gudrun Germa­kow­ski, Lukas Deutz­mann (Asso­ciate; both Labor Law, both Düssel­dorf), Dr. Chris­tian L. Masch, Isabella Kätzl­meier (Asso­ciate; both IT/IP, both Munich), Chris­tian Krohs (Anti­trust, Düsseldorf/Cologne), Thomas P. Conag­han, Chris­tine Corkran Kret­kow­ski (both Corporate/M&A, both Washing­ton, DC), Timo­thy S. Shuman (Tax, Washing­ton, DC)
Loyens & Loeff, Zurich: Andreas Hinsen (Corporate/M&A), Fabian Sutter (Tax), Gilles Pitschen (Corporate/M&A)