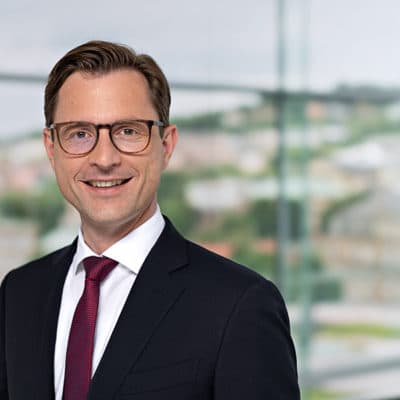 Management buy-out at Jacob Elektronik in Karlsruhe
19. Janu­ary 2022
Karls­ruhe — Menold Bezler has advi­sed Jacob Elek­tro­nik GmbH, based in Karls­ruhe, on the regu­la­tion of the company's succes­sion via a manage­ment buy-out. The busi­ness shares of the foun­ding family have been taken over by the exis­ting manage­ment team.
Jacob Elek­tro­nik GmbH is a leading online retailer for IT and consu­mer elec­tro­nics with a turno­ver of over 350 million euros in 2021 and around 400 employees. The family busi­ness was foun­ded in 1990 by Thomas Jacob.
Menold Bezler advi­sed the manage­ment of Jacob Elek­tro­nik GmbH on the legal and tax aspects of the MBO. M&A and finan­cing advice was covered by Winter­gerst Socie­tät für Unternehmer-Beratung.
Advi­sors Jacob Elek­tro­nik GmbH: Menold Bezler (Stutt­gart)
Vladi­mir Cutura, Foto (Part­ner), Thomas Futte­rer (both Corporate/M&A), Albrecht Bacher (Part­ner, Audit) Nico Haldy (Part­ner), Clemens Mauch (both Tax), Roman Becker (Part­ner, Banking & Finance)
Winter­gerst Socie­tät für Unter­­neh­­mer-Bera­­tung: Bernd Grupp (Part­ner), Chris­tian Schar­fen­ber­ger (Direc­tor), Nico Weber (Analyst)
About Menold Bezler
Menold Bezler is a part­­ner­­ship-struc­­tu­­red commer­cial law firm based in Stutt­gart. More than 120 profes­sio­nals offer legal advice, tax advice, audi­ting and busi­ness manage­ment advice from a single source. Our clients include well-known medium-sized compa­nies, listed corpo­ra­ti­ons, the public sector and its compa­nies as well as non-profit orga­niza­ti­ons. More at www.menoldbezler.de.