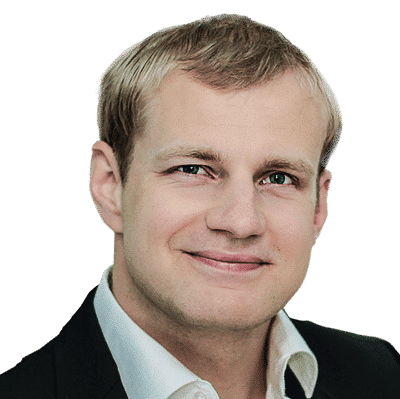 LUTZ | ABEL advises Solvemate on financing in the millions
Cate­gory: Venture Capital

19. Novem­ber 2018
Berlin — The Berlin-based startup Solvemate has raised a seven-figure sum as part of a growth finan­cing. The finan­cing round was led by venture capi­ta­lists Picea Capi­tal and Venture Stars.
Solvemate offers a virtual assistant to auto­mate custo­mer service in compa­nies. In the coming year, Solvemate plans to drive its growth and triple its reve­nue. Speci­fi­cally, the money from the finan­cing round is to be used for further tech­no­lo­gi­cal deve­lo­p­ment and to expand marketing.
Solvemate also plans to incre­asingly acquire custo­mers from the Euro­pean region, focu­sing prima­rily on the DACH region. Solvemate is also inves­t­ing the new capi­tal in the algo­rithm and new marke­ting acti­vi­ties. The company, foun­ded in Berlin in 2015, had alre­ady recei­ved funding from Venture Stars in the past. The rene­wed finan­cial support thus demons­tra­tes Venture Stars' satis­fac­tion with Solvemate's deve­lo­p­ment. Picea Capi­tal from Hamburg, on the other hand, is a new inves­tor. — Venture capi­ta­lists Picea Capi­tal and Venture Stars are inves­t­ing the sum to acce­le­rate the growth of the startup, which was foun­ded in 2015. The start-up, foun­ded by Erik Pfan­nem­öl­ler (photo), curr­ently has 30 employees. The money is to be used for the further deve­lo­p­ment of the tech­no­logy — but above all for marke­ting, in order to make Solvemate better known in Germany, Austria and Switzerland.
About Solvemate GmbH
Solvemate (www.solvemate.com) is a tech­no­logy company that auto­ma­tes corpo­rate custo­mer service with its virtual assistant. Using a combi­na­tion of arti­fi­cial intel­li­gence and machine lear­ning, Solvemate's soft­ware can correctly answer custo­mer queries in an average of 12 seconds and 83 percent of the time. Custo­mers thus receive a targe­ted response quickly, while compa­nies bene­fit from a signi­fi­cant reduc­tion in costs. Users alre­ady include Berli­ner Spar­kasse and the startup SumUp, among others. Solvemate was foun­ded in 2015 by Erik Pfannmöl­ler. The company is based in Berlin and curr­ently employs 30 people.
LUTZ | ABEL repre­sen­ted Solvemate through its two venture capi­tal experts Dr. Marco Eick­mann and Phil­ipp Hoene. Advi­sor Solvemate: Dr. Marco Eick­mann, LL.M. (Part­ner), Phil­ipp Hoene (Asso­ciate)
About LUTZ | ABEL
With around 60 lawy­ers and offices in Munich, Hamburg and Stutt­gart, the commer­cial law firm LUTZ | ABEL provi­des advice on all aspects of commer­cial law. For more infor­ma­tion, visit www.lutzabel.com