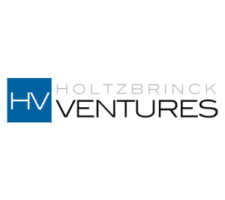 LUTZ | ABEL advises HV Holtzbrinck Ventures on investment in i2x
Cate­gory: Venture Capital

6. March 2018
Berlin — The Berlin-based AI start-up i2x, owned by tech­no­logy entre­pre­neur and angel inves­tor Michael Brehm, aims to use arti­fi­cial intel­li­gence to improve the quality of custo­mer services. The company is deve­lo­ping soft­ware to opti­mize sales and custo­mer calls via auto­ma­ted coaching in real time. An idea that HV Holtz­brinck Ventures is convin­ced of. The venture capi­ta­list led the seed finan­cing round, which included other inves­tors in addi­tion to HV Holtz­brinck Ventures. The new capi­tal will now be used prima­rily to further deve­lop the tech­no­logy and inten­sify sales.
LUTZ | ABEL regu­larly advi­ses HV Holtz­brinck Ventures on finan­cing rounds.
Advi­sor HV Holtz­brinck Ventures: LUTZ | ABEL Rechts­an­walts GmbH
Dr. Marco Eick­mann, LL.M. (Part­ner), Phil­ipp Hoene (Asso­ciate)
About LUTZ | ABEL
With more than 50 lawy­ers and offices in Munich, Hamburg, Stutt­gart and Brussels, the commer­cial law firm LUTZ | ABEL advi­ses on all aspects of commer­cial law.