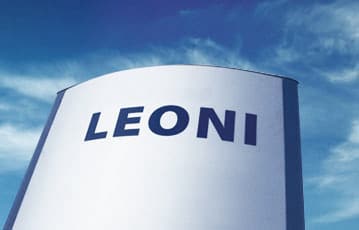 LEONI sells Adaptricity to Secure Meters
10. Novem­ber 2021
Munich — LEONI AG, Nurem­berg, a global provi­der of products and solu­ti­ons for energy and data manage­ment in the auto­mo­tive and other indus­tries, has deci­ded to sell its majo­rity stake in Adap­tri­city, a cloud-based Swiss network analy­sis plat­form and premium provi­der of smart grid solu­ti­ons, as part of its stra­te­gic focus on the wiring systems busi­ness. Proven­tis Part­ners advi­sed LEONI on this transaction.
The buyer is the inter­na­tio­nally opera­ting Secure Meters Ltd. head­quar­te­red in Udai­pur, Raja­sthan, India. The acqui­rer is from Proven­tis Part­ners' Mergers Alli­ance network and was advi­sed by Singhi Advi­sors (India). For Secure Meters, Adaptricity's modu­lar and cloud-based solu­tion plat­form for distri­bu­tion grid opera­tors repres­ents an ideal stra­te­gic addi­tion to its own product port­fo­lio. Secure Meters plans to invest in further expan­sion of the tech­no­logy and inte­grate Adaptricity's products into its inter­na­tio­nal sales acti­vi­ties. Adap­tri­city will operate as a wholly owned subsi­diary of Secure Meters Group.
Gerd Schus­ter, Head of Stra­tegy and M&A at LEONI AG: "Proven­tis supported us throug­hout the M&A process with its profound indus­try know­ledge in the energy sector and its Mergers Alli­ance network."
The role of Proven­tis Partners
Proven­tis Part­ners acted as exclu­sive M&A advi­sor to LEONI in the prepa­ra­tion and imple­men­ta­tion of the tran­sac­tion. In addi­tion to the imple­men­ta­tion of a struc­tu­red sales process, the consul­ting services included the prepa­ra­tion of marke­ting and tran­sac­tion docu­ments, iden­ti­fi­ca­tion and approach of poten­tial inves­tors inclu­ding manage­ment presen­ta­ti­ons as well as support in the due dili­gence and nego­tia­tion of the tran­sac­tion. Proven­tis Part­ners worked with Singhi Advi­sors, its Mergers Alli­ance part­ner in India, who advi­sed the buyer on this tran­sac­tion. The tran­sac­tion team of Proven­tis Part­ners: Pierre Schnei­der (Part­ner, Munich), Flo- rian Liepert (Direc­tor, Munich) and Petr Maxmi­lian Hajkr (Senior Asso­ciate, Munich).
About LEONI AG
LEONI AG, Nurem­berg, is a global supplier of products and solu­ti­ons for energy and data manage­ment in the auto­mo­tive and other indus­tries. LEONI's largest custo­mer base is the global auto­mo­tive, commer­cial vehicle and supplier indus­try, for which the company deve­lops and produ­ces both stan­dard and special cables as well as custo­­mer-speci­­fic wiring systems and rela­ted compon­ents. www.leoni.com
About Secure Meters Ltd.
Secure Meters Ltd. is a priva­tely held Indian multi­na­tio­nal company with opera­ti­ons in India, the United King­dom, Austra­lia, Sweden, Italy and the Middle East. Secure Meters is a solu­tion provi­der in the field of reve­nue manage­ment, power quality and energy effi­ci­ency and is active with its product solu­ti­ons in more than 50 count­ries. Secure Meters deve­lops, manu­fac­tures and markets products for measu­ring and moni­to­ring energy consump­tion and has instal­led over 50 million meters world­wide and is one of the leading suppli­ers of smart and prepaid meters for elec­tri­city and gas. www.securemeters.com
About Adap­tri­city AG
Since its foun­ding in 2014 as a spin-off company of ETH Zurich, Adap­tri­city AG, based in Zurich, has estab­lished itself as a Smart­Grid inno­va­tion driver in the German-spea­king region. Adaptricity's soft­ware tools enable the merging of tradi­tio­nal network plan­ning with data-based algo­rithms. The object of the company is, among other things, the deve­lo­p­ment, distri­bu­tion and licen­sing of soft­ware products for the simu­la­tion, opti­miza­tion, plan­ning and moni­to­ring of power distri­bu­tion networks, as well as the provi­sion of consul­ting services in the field of distri­bu­tion network opera­tors. Their inno­va­tive grid analy­tics tools combine tradi­tio­nal grid plan­ning prac­ti­ces with data-driven algo­rithms to ensure that all meter­ing data available on the power grid (e.g., smart meter data) is used opti­mally. www.adaptri- city.com
About Proven­tis Partners
Proven­tis Part­ners is a part­­ner-led M&A advi­sory firm whose clients include a majo­rity of mid-sized family busi­nesses, corpo­rate subsi­dia­ries and private equity funds. With more than 30 M&A advi­sors, Proven­tis Part­ners is one of the largest inde­pen­dent M&A consul­tancies in the German-spea­king region and looks back on 20 years of M&A expe­ri­ence and more than 300 comple­ted tran­sac­tions. The M&A consul­tants with offices in Düssel­dorf, Hamburg, Munich and Zurich are active in the sectors Indus­tri­als & Chemi­cals, Busi­ness Services, Consu­mer & Retail, TMT, Health­care and Energy & Sustaina­bi­lity. Exclu­sive member­ship in Mergers Alli­ance — an inter­na­tio­nal part­ner­ship of leading M&A specia­lists — enables Proven­tis Part­ners to assist clients in 30 count­ries in key markets world­wide. The members of the Mergers Alli­ance, with its more than 200 M&A profes­sio­nals, provide Proven­tis Part­ners and thus its clients with unique access to local markets in Europe, North America, Latin America, Asia and Africa. www.proventis.com