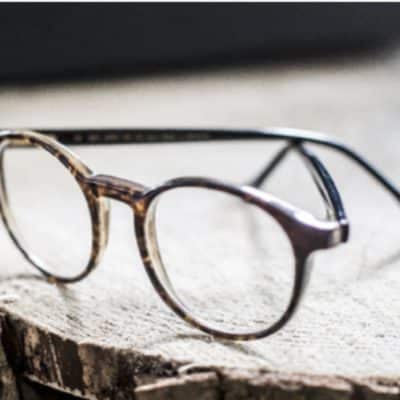 Lennertz & Co. leads financing round for brillen.de
22. Septem­ber 2022
Hamburg — A private equity fund initia­ted by Hamburg-based family office Lennertz & Co. is acqui­ring a mino­rity stake in Super­Vista AG, which opera­tes in Germany under the "brillen.de" brand. Lennertz & Co. and some of SuperVista's foun­ders and employees are parti­ci­pa­ting in the current finan­cing round in the double-digit million range.
With its unique digi­tal concept, the Bran­­den­­burg-based company combi­nes the cost effi­ci­ency of an online provi­der with the necessary custo­mer service of tradi­tio­nal opti­ci­ans' stores. This enab­les the part­ner opti­ci­ans in the network to hold their own against the compe­ti­tion from the large opti­cal chain stores and online-only providers.
The Super­Vista concept is based on a close inte­gra­tion of online and offline, which builds on strong custo­mer acqui­si­tion through online marke­ting with the grea­test possi­ble digi­ta­liz­a­tion, star­ting with the offer of glas­ses, through their produc­tion to the hando­ver to the custo­mer on site. Inter­me­di­ary costs are elimi­na­ted enti­rely. Mean­while, the network of part­ner opti­ci­ans covers 7 coun­tries with more than 1,700 stores inclu­ding the company's own stores. The turno­ver of the Super­Vista Group was recently over EUR 200 million and conti­nues to grow in contrast to the industry.
"The Super­Vista busi­ness model is proof of how disrup­tion works in an indus­try, in this case in fruit­ful colla­bo­ra­tion with the many part­ner opti­ci­ans on the ground," says Phil­ipp Lennertz, mana­ging part­ner of Lennertz & Co. "We are plea­sed to again have the oppor­tu­nity to parti­ci­pate in this great growth story in the current round of funding." Lennertz & Co. had already held a stake in Super­Vista AG in an earlier phase and had sold its shares to the US invest­ment firm TCV, SuperVista's current anchor inves­tor, in 2016.
Matthias Kamp­pe­ter, foun­der of brillen.de: "Our unique busi­ness model and posi­tio­ning as a discoun­ter in the ophthal­mic optics indus­try has proven to be a success­ful concept for diffe­ren­tia­ting oursel­ves from the major compe­ti­tors for 10 years now. The current capi­tal incre­ase enab­les us to further expand our network of part­ner opti­ci­ans and our own stores throughout Europe."
About Lennertz & Co.

As an entre­pre­neu­rial and owner-mana­­ged family office, Lennertz & Co. is exclu­si­vely focu­sed on the success of its clients' invest­ments. The invest­ment recom­men­da­ti­ons are in line with the perso­nal prefe­rence of the clients. They bene­fit from the inde­pen­dence of Lennertz & Co. and the exclu­si­vity of the invest­ment opportunities.
Lennertz & Co. also has a large number of autho­riz­a­tion certi­fi­ca­tes from the German Federal Finan­cial Super­vi­sory Autho­rity (BaFin) and is thus subject to nume­rous quali­ta­tive and quan­ti­ta­tive requi­re­ments of both BaFin and the Deut­sche Bundesbank.
Lennertz & Co. shares its clients' demand for fast, profound and secure decisi­ons. In order to thoroughly examine the emer­ging oppor­tu­nities in the venture and growth capi­tal, private equity and block­chain segments for its clients, Lennertz & Co. has a compe­tent team at its dispo­sal that can look back on deca­des of expe­ri­ence. In addi­tion, the advi­sory board consists of renow­ned indus­try, venture capi­tal and private equity experts such as Prof. Dr. Hein­rich von Pierer, Prof. Dr. Klaus Wuche­rer, Stefan Theis, Daniel Thung, Daniel Milleg and Florian Heinemann.
About brillen.de

brillen.de is the German brand of the inter­na­tio­nal omnich­an­nel company Super­Vista AG, which is known for the produc­tion and sale of progres­sive and single vision glas­ses in high quality at low prices. The company star­ted in Germany in 2012 with 12 employees, a few part­ner opti­ci­ans and sales of less than EUR 1 million. Today, more than 1,300 company-owned employees work for the hybrid opti­cian in more than 1,700 affi­lia­ted or company-owned opti­cal stores in curr­ently seven coun­tries with sales of more than EUR 200 million (2021). The largest markets are Spain and Italy, ahead of Poland and the United Kingdom.