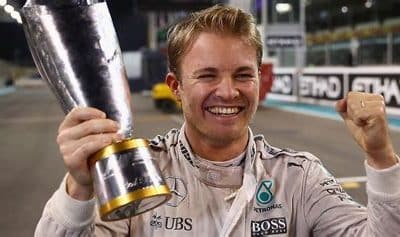 Leiziger food start up the nu company raises € 14 million
1. Septem­ber 2021
Leip­zig — Five Seasons Ventures, DLF Venture and DX Ventures, the corpo­rate venture arm of Deli­very Hero, are inves­ting 14 million euros in the nu company with Formula One World Cham­pion Nico Rosberg, Back­Bone Ventures and Austrian food VC fund Square One Foods.
The food startup from Leip­zig, which was foun­ded in 2016, offers vegan and sugar-redu­­ced choco­late bars under the nucao brand. The three foun­ders, indus­trial engi­neers Chris­tian Fenner, Thomas Stof­fels and Mathias Tholey, focus on healthy, plastic-free and climate-posi­­tive snacks. "The Series A helps us bring more products to market that can make a real posi­tive diffe­rence in the mass market," the company shares.
The Board of Direc­tors of the nu company welco­mes Tina Müller, CEO of the perfu­m­ery chain Douglas and Andrea Gisle Joosen, an expert in brand stra­tegy and busi­ness development.
Forest­Fi­nance, Formula 1 World Cham­pion Rosberg, Develey Mana­ging Direc­tor Michael Durach and Square One Foods recently inves­ted around 3.7 million euros in the nu company.