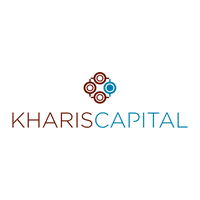 Kharis Capital acquires North Sea restaurant chain
Cate­gory: Private Equity

11. Octo­ber 2018
Hamburg — Allen & Overy LLP advi­sed Kharis Capi­tal Advi­sory Belgium sprl in connec­tion with the acqui­si­tion of Nord­see Holding GmbH by KC North Sea, a Kharis Capi­tal company, from HK Food GmbH, a subsi­diary of the Theo Müller group of companies.
NORDSEE GmbH, head­quar­te­red in Bremer­ha­ven, has more than 350 loca­ti­ons and is Europe's leading supplier of fish special­ties with its restau­rant, snack store, and seafood buffet sales chan­nels and a total of 6,000 employees.
Kharis Capi­tal is a family-funded inves­tor in the consu­mer sector, with a dedi­ca­ted focus on the Quick Service Restau­rant (QSR) market. The company curr­ently controls appro­xi­m­ately 550 Burger King, Quick and O'Ta­cos brand restau­rants in Belgium, France, Italy, Luxem­bourg and Poland through various compa­nies. This acqui­si­tion is an important mile­stone for Kharis Capi­tal on its way to beco­ming a leading player in the Euro­pean QSR market.
Advi­sor Kharis Capi­tal Advi­sory Belgium sprl: Allen & Overy LLP
The Allen & Overy team included part­ner Dr. Nico­laus Ascher­feld, coun­sel Max Lands­hut (both lead) and Marie-Luise von Buch­waldt, senior asso­ciate Dr. Sebas­tian Remberg, asso­cia­tes Dr. Stefan Witte, Louisa Graub­ner and Dr. Moritz Meis­ter (all Hamburg), senior asso­cia­tes An-Sofie Van Hoote­gem and Stépha­nie Dalleur and asso­ciate Gabri­elle De Vlieg­her (all Corporate/M&A, all Brussels).
In addi­tion, the team included part­ner Dr. Börries Ahrens (Hamburg), coun­sel Karel Bour­geois (Brussels), senior asso­ciate Dr. Ioan­nis Thanos (Hamburg, all anti­trust); part­ner Fabian Beul­le­kens, coun­sel Jacques Graas, senior asso­ciate Matthieu De Donder and asso­ciate Victo­ria Woest­mann (all corporate/M&A, Luxem­bourg)¸ part­ner Dr. Jens Matthes (Düssel­dorf), Senior Coun­sel Geert Glas (Brussels), Asso­ciate Anna Kräling (Düssel­dorf, all IP); Part­ners Yves Van Pul, Vanessa Xu (both London), Dr. Franz Bern­hard Herding and Thomas Neubaum (both Frank­furt), Coun­sel Dr. Ilja Baudisch (Munich), Senior Asso­cia­tes Julie Vander Donckt (Brussels), Elke Funken-Hötzel and Dr. David Schmidt (both Frank­furt), Asso­ciate Dr. Rauni Aham­mer (Munich) and Tran­sac­tion Support Lawyer Anasta­­siya-Evan­­ge­­lina Wiegand (Frank­furt, all Banking and Finance); Coun­sel Fran­cois Guil­laume de Liede­kerke (Capi­tal Markets, Luxem­bourg); Part­ners Markulf Behrendt, Coun­sel Sören Seidel (both Hamburg), Senior Asso­ciate Yukiko Hitzel­­ber­­ger-Kijima (Düssel­dorf) and Asso­ciate Dr. Katha­rina Fischer (Hamburg, all labor law); Coun­sel Dr. Alice Broich­mann (Dispute Reso­lu­tion, Munich) as well as Part­ner Dr. Chris­tian Hilmes, Senior Asso­ciate Dr. Marcus Grühn and Asso­ciate Dr. Daniel Bolm (all real estate law, all Hamburg).