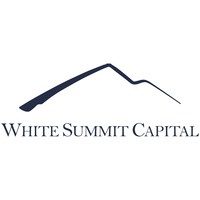 Jinko Power, Ardian and White Summit Capital build solar park in Spain
Cate­gory: Deals

20. Febru­ary 2019
Seville (Spain) — Jinko Power, a global rene­wa­ble energy company, Ardian Infra­struc­ture, one of the Euro­pean leaders of the Infra­struc­ture sector and White Summit Capi­tal AG, a Swit­z­er­­land-based firm specia­li­zing in private infra­struc­ture, have reached an agree­ment to jointly cons­truct and operate "La Isla", a 182.5 MW solar photo­vol­taic (PV) plant near Seville, Spain. The project was previously wholly owned and deve­lo­ped by Jinko Power Inter­na­tio­nal, a sister company of Jinko Solar, the solar panel manu­fac­tu­rer. The plant is curr­ently in deve­lo­p­ment and cons­truc­tion is expec­ted to be comple­ted during the second half of 2019.
Once in opera­tion, La Isla will be one of the first grid-pari­­ty­/­­zero-subs­­idy projects in Europe and one of the largest solar PV plants in Spain. It will be able to gene­rate clean energy to cover the annual consump­tion of 100,000 households.
La Isla, repre­sen­ting a total invest­ment of €125 million, will create 350 direct jobs in the region during its cons­truc­tion phase.
Juan Ango­itia Grijalba, Mana­ging Direc­tor at Ardian Infra­struc­ture, said: "This invest­ment demons­tra­tes Ardian's conti­nuing commit­ment to the deve­lo­p­ment of our rene­wa­ble energy port­fo­lio. With this acqui­si­tion, we are cemen­ting our presence in Spain, a coun­try with high poten­tial in the rene­wa­bles space. This builds on our sector exper­tise, with Ardian Infra­struc­ture now mana­ging circa 2GW of rene­wa­ble energy, through tech­no­lo­gies inclu­ding wind, solar, hydro and biomass."
Amaia del Villar, Prin­ci­pal at White Summit Capi­tal, said: "We are deligh­ted to have successfully comple­ted this land­mark tran­sac­tion for White Summit Capi­tal. Toge­ther with our part­ners, we are proud to be spear­hea­ding the new rene­wa­ble energy paradigm."
About Jinko Power
Jinko Power is a global rene­wa­ble energy company which deve­lops and opera­tes projects in Asia, Europe, Latam and the Middle East, and will be the indus­trial part­ner for La Isla.
About Ardian
Ardian is a world-leading private invest­ment house with assets of US$90bn mana­ged or advi­sed in Europe, the Ameri­cas and Asia. The company is majo­rity-owned by its employees. It keeps entre­pre­neur­ship at its heart and focu­ses on deli­ve­ring excel­lent invest­ment perfor­mance to its global inves­tor base.
Through its commit­ment to shared outco­mes for all stake­hol­ders, Ardian's acti­vi­ties fuel indi­vi­dual, corpo­rate and econo­mic growth around the world.
Holding close its core values of excel­lence, loyalty and entre­pre­neur­ship, Ardian main­ta­ins a truly global network, with more than 550 employees working from fifteen offices across Europe (Frank­furt, Jersey, London, Luxem­bourg, Madrid, Milan, Paris and Zurich), the Ameri­cas (New York, San Fran­cisco and Sant­iago) and Asia (Beijing, Singa­pore, Tokyo and Seoul). It mana­ges funds on behalf of around 800 clients through five pillars of invest­ment exper­tise: Fund of Funds, Direct Funds, Infra­struc­ture, Real Estate and Private Debt.
About White Summit Capi­tal AG
White Summit Capi­tal AG is a Switz­er­land based firm specia­li­zed in private infra­struc­ture. White Summit has part­ne­red with Ardian to support the invest­ment needs of La Isla and will act as asset mana­ger for the project.