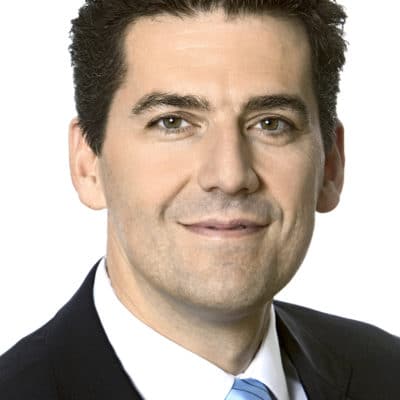 ISOVOLTA AG acquires "Aerospace" from Gurit Holding
26. April 2022
Kassel — The globally active ISOVOLTA Group has acqui­red Gurit (Kassel) GmbH from Gurit Holding. Heuking Kühn Lüer Wojtek advi­sed ISOVOLTA Group on the acqui­si­tion of all shares in Gurit (Kassel) GmbH from Gurit Holding AG.
With around 1,500 employees, the globally active ISOVOLTA Group is a specia­list for electri­cal insu­la­tion mate­ri­als, tech­ni­cal lami­na­tes and compo­si­tes and a part­ner for more than 20 indus­tries. One important area is avia­tion, where light­weight mate­ri­als for aircraft cabin inte­riors are produ­ced in Wiener Neudorf/AT and in Harrisburg/USA. The ISOVOLTA Group has now acqui­red the "Aero­space" busi­ness unit of the Swiss listed company Gurit Holding AG, based in Kassel, Germany, with 80 employees, Gurit (Kassel) GmbH. The parties have agreed not to disc­lose the purchase price.
The ISOVOLTA Group is part of Constan­tia Indus­tries AG and has been a leading inter­na­tio­nal manu­fac­tu­rer of electri­cal insu­la­tion mate­ri­als, tech­ni­cal lami­na­tes and compo­site mate­ri­als for over 70 years. The company employs over 1,500 people at nume­rous produc­tion and sales loca­ti­ons in various coun­tries (inclu­ding Austria, Europe, China, North America) on three conti­nents. ISOVOLTA products are used in more than 20 indus­tries, from elec­tro­nics and e‑mobility to aero­space and mecha­ni­cal engi­nee­ring. In Austria, the company employs around 370 people in Wiener Neudorf and Wern­dorf near Graz.
The subsi­dia­ries of Gurit Holding AG, Wattwil/Switzerland, (SIX Swiss Exchange: GUR) specia­lize in the deve­lo­p­ment and manu­fac­ture of advan­ced compo­si­tes, compo­si­tes manu­fac­tu­ring equip­ment and core kitting services. The product range inclu­des struc­tu­ral core mate­ri­als, fiber-rein­­for­­ced prep­regs, formu­la­ted products such as adhe­si­ves, resins, and struc­tu­ral compo­site tech­no­logy. Gurit supplies global growth markets such as the wind turbine indus­try, aero­space, marine, rail and many more. Gurit opera­tes manu­fac­tu­ring faci­li­ties and offices in Austra­lia, Canada, China, Denmark, Ecua­dor, Germany, India, Italy, Mexico, New Zealand, Poland, Spain, Switz­er­land, Turkey, the United King­dom and the United States.
Legal advi­sors to ISOVOLTA AG: Heuking Kühn Lüer Wojtek:
Dr. Mathias Schrö­der, LL.M.,
Fabian Becker, LL.M.,
Peter M. Schäff­ler (all corpo­rate law, M&A), all Munich
Kers­tin Deiters, LL.M., EMBA,
Prof. Dr. Martin Reufels (both Labor Law), both Cologne
Dr. Thomas Jansen (IP/IT and Data Protection),
Bettina Nehei­der (Public Law),
Dr. Leonie Schwarz­meier, LL.M. (Tenancy Law),
Dr. Ruth Schnei­der (Compe­ti­tion and Distri­bu­tion Law), all Munich
Bodo Dehne (Foreign Trade Law), Düsseldorf